2017 Sept Week #2 RPGs ARPGs and More Remodeled from Chinese to Japanese
▍Video Version:
▍Sangokushi Sousouden ONLINE
Japanese Gamer Reactions:
"Woah! I love this game, back in the days I sacrificed sleep and food just to play!"
"The game modes are great, quite interesting!"
"VIP System sucks. If you take out PvP, the game isn't worth much."
The Chinese and Korean version has been released for a while, now, the game finally reaches the Japanese market. The game doesn't have anything especially new added to the system, focusing purely on the original story modes of the game. Since the game is a NEXON game, cash elements are imminent, but thanks to the single-player content, the game still does retain it's original feel.
▍LOST KINGDOM
Japanese Gamer Reactions:
"Pretty much HIT, but with better graphics."
"Although there's an Auto, Half way into the game Auto becomes Suicide."
"Character models don't fit in with the rest of the game."
Another game that was previously released in Chinese. The gameplay is similar to that of HIT, encouraging PvP and Guild battles, with improved graphics. After being ported to Japan, the game introduced several new characters which has a questionable style. Overall the game isn't bad, but HIT made too strong of an impression, many players have already invested a lot into HIT, seems like the game will have to struggle for the spotlight.
▍Souen no Kantai
蒼焔の艦隊
Japanese Gamer Reactions:
"Combat is auto, the game is more like a show."
"If you don't pay, you can't even skip battle scenes."
"Charging 120 JPY is enough, but the game doesn't really last long, maybe even the 120 JPY isn't necessary…"
The warship models featured in battle scenes are quite detailed, it is easy to see the passion developers in warships. The simple gameplay and the character designs makes the game feel a little too slow.
▍Anidol Colors
アニドルカラーズ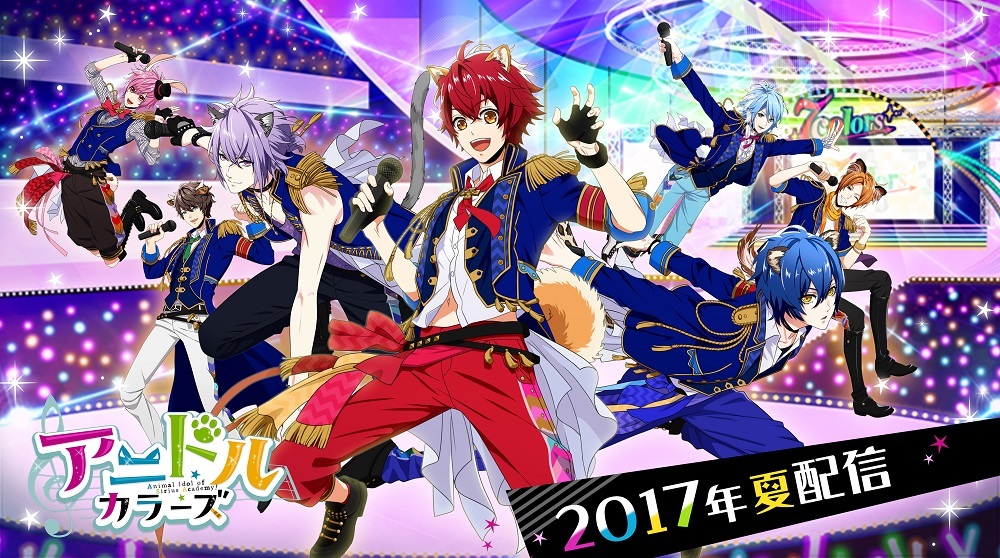 Japanese Gamer Reactions:
"This isn't a rhythm game, its more like a tap game."
"I like the gameplay, but the Chibi characters can be a little cuter…"
"Although the game has voice actors i like, isn't the game system too outdated…?"
A new Otome title created by Voltage. As the first Rhythm game made by Voltage, the game was quite highlyanticipated by players. The end result was a story driven idol visual novel, which disappointed quite a few players. Although the game doesn't have anything remarkably special, if you're into boys with animalistic features, then this game is surely worth a shot. (lol)
▍Bravely Oblivion
Japanese Gamer Reactions:
"Hm… Gameplay seems different from what I expected, does this still count as an action game?"
"This game feels like it's a couple years old."
"After playing for a while, it feels like it has something similar to a VIP system…"
This game is almost like a repackaged version of an older Chinese game, Age of Avatar. Remodeled into Japanese, with improved character designs and graphics, the game is surely something that catches attention. However, the game runs on a shards system from several years ago, which takes away all sorts of fresh feel to the game.
Anidol Colors
アニドルカラーズ
Voltage, Inc.
More
Soen no Kantai
蒼焔の艦隊
株式会社リベル・エンタテインメント
More
LOST KINGDOM
ロストキングダム - LOST KINGDOM -
Donuts Co. Ltd.
More
BRAVELY OBLIVION
ブレイブリーオブリビオン【 アクションRPG ブレオブ 】
Winlight Co.,Ltd.-eko
More
Sangokutaisen Caocao Online | Japanese
三國志曹操伝 ONLINE オンライン歴史戦略シミュレーション
NEXON Company
More