KLab's Bleach: Brave Souls 3D action game is currently holding a collaboration event featuring Burn the Witch characters from October 11 to 31.
The second collaboration event featuring characters from the fantasy action story Burn the Witch. Bruno Bangnyfe, one of eight people in Wingbind's highest decision-making body "Top of Horns", will debut for the first time in this collaboration! Ninny Spangcole and Noel Niihashi will also return from the first collaboration event.
▍Collab Summons
Bruno Bangnyfe from Burn the Witch debuts in this collaboration Summons for the first time! Ninny Spangcole and Noel Niihashi from last year will also return!
Held from October 11 to 31, Burn the Witch Collaboration Cycle Summons: Magic Circle Corps: Inks guarantees one ★5 at certain steps. Each step comes with an extra reward and every 5 steps until Step 30 will guarantee one ★5 character.
▍Login Bonus
Players can login in every day during October 11 and 31 to get 5 Spirit Orbs for up to 15 days!
▍Osushi's Present Bonanza Special Quest
The Osushi's Present Bonanza will be held once a day from October 11 to 17. Clear the quests daily to get amazing rewards such as Rainbow Link Slot Potions, ★4 Summons Tickets, and more!
▍Free Brave Souls Summons Mix
10 free Summons once a day, up to 100 free Summons will be available from October 11 to 31. In Step 10, ★ 5 characters will appear with one confirmed!
▍Quiz Raid Kon's Burn the Witch Challenge
Challenge the multiplayer Quiz Raid with up to 6 players held from October 11 to 31. Answer Kon's questions correctly to earn Raid Medals.
Collect Raid Medals and exchange them for rewards including the Osushi Familiar! Power up your Osushi Familiar by exchanging Raid Medals for strengthening and awakening items.
▍"Bleach: Brave Souls" Fall Bankai Live 2021!! RT Campaign
A special RT campaign will be held in coordination with the "Bleach: Brave Souls" Fall Bankai Live 2021!! until October 12.
Up to 5 people who retweet the Fall Bankai Live will have a chance to win autographs from the entire livestream cast. Another 10 people will have a chance to win a set of 2 types of Burn the Witch collaboration acrylic coasters.
Follow the Bleach: Brave Souls official Twitter account (@Bleachbrs_en) and retweet the specified tweet to participate in the event.
Bruno Arrival Campaign!

Like, retweet, and comment on this PV to hit a combined worldwide total of 10,000 reactions to get a ★5 Summons Ticket for everyone!

From 10/5 – 10/11 3:59 pm JST

■Detailshttps://t.co/jPgxeQv4y1

*Development footage#BraveSouls #Bruno #BTW2ndCollab pic.twitter.com/nwMbUorO3Y

— Bleach: Brave Souls (@bleachbrs_en) October 5, 2021
▍Bruno's Challenge
Bruno has sent out a challenge to celebrate round 2 of the Burn the Witch collaboration! Clear the missions together to get rewards for everyone!
[How to Enter]
1. Social Media Mission
React to the specified campaign post to have it count towards the mission total! Get over 5,000 reactions worldwide to clear this mission!
*Worldwide reactions will be the total of Twitter, Facebook, and Instagram likes, comments, retweets, and shares on our official accounts.
2. Epic Raid Mission
Clear the Kon's Burn the Witch Challenge in-game to count towards this mission! Clear this quest 80,000 times worldwide to clear this mission!
3. Discord Quiz Mission
Take on quiz questions during the campaign period in the #Quiz-campaign channel of the official Discord server! If 3,000 people answer correctly, then mission clear!
Clear more missions for more rewards!
Mission 1: Brave Souls Summons Ticket x5
Mission 2: Spirit Orb x25
Mission 3: ★4/★5 Summons Ticket x3
Rewards will be given out after 10/28/2021.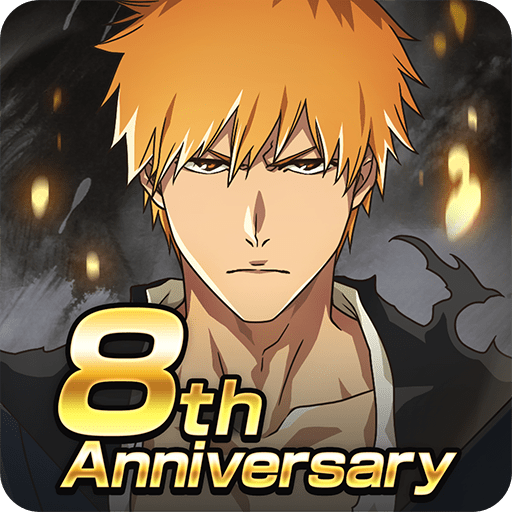 BLEACH: Brave Souls KLab Global Pte. Ltd. Rate: 4.6
Install