Q. Would you mind introducing yourself to the readers of QooApp?
I am in charge of the game design and animation of Demon's Dungeon.
Q. Why did you decide to enter the world of indie gaming? And why mobile games?
First of all, console and PC MMO games have already established their top companies. Regardless of the numbers, production price and number of developershave been on the rise. Due to the difference between mobile and console/pc games, mobile games have a lack of top developers. Therefore, we want to create a game that redefines the mobile gaming industry. By doing that, we will the best.
Q. How would you describe the game? (Advantages, themes)
I wanted to try removing the troublesome parts of RPGs and make it more convenient, which will allow busy users to play. In short, I developed this game not so that the users can still experience an RPG, but so that the users can have a game they can play anywhere, a casual game.

Q. Can you share some experiences you had while making the game? After the game was released?
When the game was originally completed, it was not as enjoyable as I had hoped it would be. So we repeatedly modified the game's functions, systems, and effects to make the game more interesting and into today's Demon's Dungeon. I think that even if the game is completed, it is not the end. We continued to make numerous attempts to increase the charm of the game.
Q. What about your thoughts on the current state of gaming?
Due to the rise of mobile games, there has also been an increase in the number ofmobile gamers. In fact, there are more mobile gamers than console gamers in Japan. However, mobile games do not allow one to completely experience the true purpose of the game, which is why I hope people will also try to play console games. Unfortunately, the gaming industry does not have to ability to change.

Q. What does the future hold?
I will continue to adopt new technologies in the future in order to to develop more enjoyable games.
Q. Lastly, are there any things you want to say to the QooApp community?
Our goal at Nakanishi Inc is to make games that can be enjoyed that can be enjoyed over a long period of time. We also hope that in the future we will be able to release new games, and also hope that QooApp users will enjoy our games!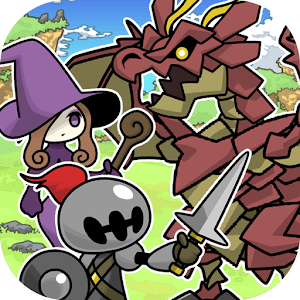 魔物地下城 Nakanishi,inc.

: