C-bet's Poker Chase online poker game will be holding the third collaboration with the popular VTubers production agency Nijisanji.
Saegusa Akina, Fuwa Minato, Debidebi Debiru, and Yuika Shiinae will appear as collaboration characters and are available in the limited-time gacha. The collaboration will run from January 12 to February 9.
▍Poker Chase x Nijisanji 3rd Collab Trailer
▍ Poker Chase x Nijisanji 3rd Collab Characters
■ Saegusa Akina
Birthday: September 1 / Height: 168 cm
A young man full of energy with a big ambition to perform music live at the Budokan. His attitude of giving his all in everything he does has led to many miraculous dramas at prestigious competitions.
■ Debidebi Debiru
Birthday: December 18
A terrible being from another world. He has an appetite for good wine and sweet treats. His goal is to corrupt all mankind, and he whispers sweet temptations in the ears of foolish people. He is a high school freshman who loves to play games and sleep.
■ Yuika Shiina
Birthday: April 17 / Age: 17 / Height: 153cm
She has a self-satisfied, self-paced personality and is actually a psychic. A person of great luck who has performed miracles with a probability of only a few percent on numerous occasions.
■ Fuwa Minato
Birthday: April 18 / Age: 27 / Height: 173cm
A virtual host who loves to sing and play games. Despite his glamorous appearance, he is a humble, hard-working person, but his bizarre, almost spontaneous behavior is remarkable and often brings down the God of Laughter.
▍Poker Chase x Nijisanji 3rd Collab Skins and Costumes!
Through playing the event, players can customize their poker tables with pictures of the various collaboration characters.
Players can collect Nijisanji Coin III, which will be available at ranked battles and event missions. The obtained coins can be exchanged for Showdown and All-In messages, as well as unique card sleeves
Follow QooApp official Facebook / Twitter / Google News to get the latest ACG information!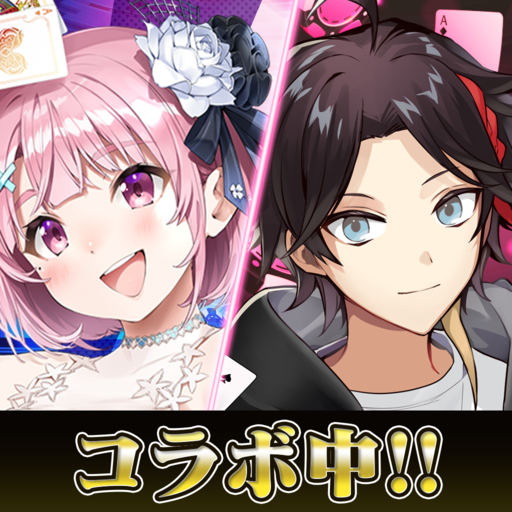 Poker Chase Poker Chase C-bet Inc. Rate: 3.9
Download