The anime-themed action RPG Aether Gazer today released its first major update, v1.05 Red & Green with a multitude of new features, including an expanded main story, a new S-Grade Modifier, a limited-time event, and new outfits. Available now, the event provides players with a slew of engaging challenges until June 27.
▍Aether Gazer V1.05 – Red & Green Trailer
▍Aether Gazer v1.05 – Red & Green Main Story
The v1.05 update expands on the main story by uncovering the mystery behind Osiris. The story explores Osiris's internal struggle with her alter ego, Ausar. The role of Ausar, either as a friend or foe and the purpose of its existence remains a puzzle. With the revelation of this secret, every character in Aether Gazer is working tirelessly to support Lil' Osi.
▍Aether Gazer V1.05 – Red & Green Limited-Time Event
The update also features a special limited-time event that offers a wide range of rewards. Players have the chance to earn Imago Fragments to get Intel of Archaic Oath – Verthandi, Shifted Stars, and Sigil Module T3, among other prizes. By completing various challenges, players can further gain extra Shifted Stars and the Limited Sticker Two Souls.
The event introduces "Dream Link", a unique exploration mode, named as Causality Survey. Within this mode, Admins are given the opportunity to explore the map and in return, secure a multitude of rewards such as Shifted Stars, Sigil Shards, and Ain Soph Coins, among others.
The event also presents the "Imago Challenge". This feature transforms the negative emotions accumulated by the Modifiers into tangible demons that the player is required to conquer. This challenge manifests in three different difficulty levels – Normal, Hard, and Extreme, with each successful completion rewarding the players with Shifted Stars, Ain Soph Coins, and other valuable materials.
Also, in the "Gen-zone Simulation" players are invited to successfully navigate through five Gen-zone trial levels. Based on the points accrued, enticing rewards can be obtained. Admins have the option to choose affixes, which in turn, increases the difficulty of the challenge. The higher the difficulty, the greater the challenge points the Admin stands to gain.
The "Imago Gift" feature of the event allows Admins to collect a host of Archaic Oath – Verthandi Intel fragments, limited sticker "Two Souls Tied", Shifted Stars, and other materials by successfully completing event tasks.
▍Aether Gazer V1.05 – Red & Green New Modifiers
Featured in the update through the Modifier Scan, two new modifiers: the S-Grade Modifier, Living Soul – Osiris, and the A-Grade Modifier, Archaic Oath – Verthandi are now available.
■ S-Grade Modifier: Living Soul – Osiris
Living Soul – Osiris is the second personality residing within Osiris's body. As a Melee Modifier from Gen-zone: Nile, Living Soul – Osiris can deal massive Wind damage to enemies by applying Traces. Players can acquire her through the Precise Scan: The Living Soul of Despair.
■ A-Grade Modifier: Archaic Oath – Verthandi
Different from New Pact – Verthandi, Archaic Oath operates as a Thunder Melee Modifier, employing a sword and shield as her weapons. Her Ultimate Skill deals substantial Thunder damage to enemies and enhances the entire team to accumulate Ultimate Skill Charge more rapidly.
▍Aether Gazer V1.05 – Red & Green New Ultimate Skillchains
Aether Gazer's core gameplay mechanic, the Ultimate Skillchain, has been expanded in the update with three new additions: Scythe Cyclone, Oath in Thunder, and Twin-Linked Flowers.
■ Scythe Cyclone (Living Soul – Osiris x Gusty Lance – Shu)
■ Twin-Linked Flowers (The Innocence – Osiris x Living Soul – Osiris)
■ Oath in Thunder (Shinri – Tsukuyomi x Archaic Oath – Verthandi)
▍Aether Gazer V1.05 – Red & Green New Store Contents
Finally, the v1.05 update brings an array of fresh content to the in-game store. These include the "Lit by Glaciers" outfit for Arctic Abyss – Poseidon and the "Feathered Illusion" outfit for Living Soul – Osiris, plus a variety of Ausar Exclusive Packs to assist players in enhancing Ausar's capabilities.
■ Living Soul – Osiris' "Feathered Illusion" Outfit
■ Arctic Abyss – Poseidon's "Lit by Glaciers" Outfit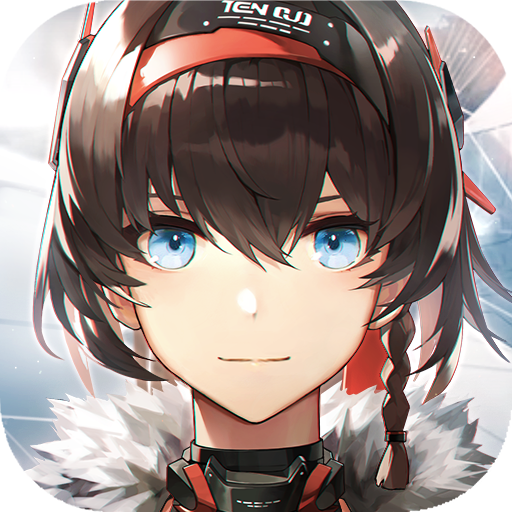 Aether Gazer | Global Yostar Games Rate: 4.3
Install