New details about "Detective Conan World," a series of attractions that is available at Universal Studios Japan in Osaka from March 4 to August 28, 2022 were revealed! There are four attractions in total, each features a unique setting inspired by the Detective Conan series.
▍ Attraction 1: Detective Conan the Escape – Halloween Phantom
In this escape room, an original story that is a prequel to the latest theatrical film "Detective Conan: Bride of Halloween" is featured.
Guests are suddenly caught up in an incident and must make a desperate escape with Conan and other characters. The key players, Rei Furuya, Wataru Takagi and Miwako Sato, all appear as real cast members. In addition, screen images and live performances will unfold before your eyes as you progress through the room.
▍Attraction 2: Detective Conan x Hollywood Dream the Ride
The attraction features an original story in which guests and Conan chase the helicopter of a criminal group. As a rookie detective of the Public Safety Police, guests will get into Furuya's beloved RX-7 and get involved in a heated car chase with his hectic driving techniques.
Guests can enjoy the dynamic speed of the ride with the voices of the characters, sound effects, and background music.
▍Attraction 3: Detective Conan's Mystery Restaurant
In Detective Conan's Mystery Restaurant, guests will be able to solve the mystery while actually tasting the French cuisine.
The original story takes place at the French restaurant Fleur des Saisons, a restaurant that prides itself on its top-notch French cuisine and the mysteries hidden in the food. Takagi and Sato, who were invited to the pre-opening, and Amuro Tohru, who helps out at the restaurant as a waitress at Café Poirot will accompany guests in this mystery. Are your taste buds up to the challenge?
▍Attraction 4: Detective Conan's Mystery Challenge
In the "Detective Conan Mystery Challenge", Heiji Hattori, Kazuha Toyama, Motota Kojima, Ayumi Yoshida, Mitsuhiko Tsuburaya, and Ai Haibara will appear to help solve the case while touring the park.
The guests will travel around the park and solve cases with the help of the Detective Boys, relying on materials that will be provied. In the ending show, where the truth of the case is revealed, and Heiji and Kazuha will perform a live entertainment show!
Follow QooApp official Facebook / Twitter / Google News to get the latest ACG information!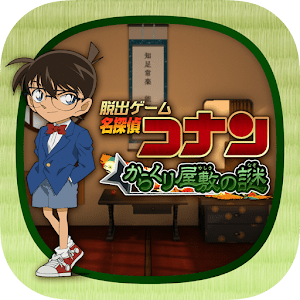 Detective Conan X Escape Game: The Puzzle of a Room with Triggers CYBIRD Rate: 3.8
Install
Detective Conan X Escape Game: Cubic Room CYBIRD Rate: 4.4
Install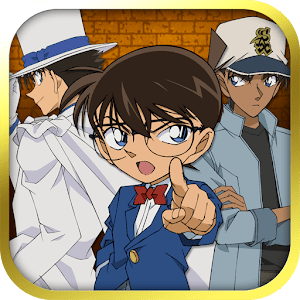 Detective Conan X Logic Game CYBIRD Rate: 3.7
Install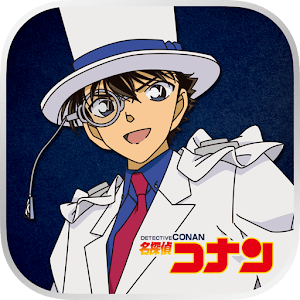 [Detective Conan] Kaito Kuroba: Treasure Hunt CYBIRD

:
Detective Conan: The Puzzle of the Mystery Theatre CYBIRD

: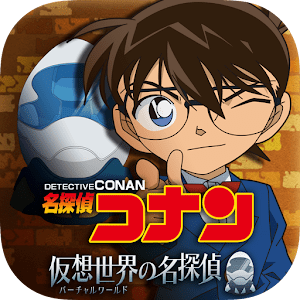 Detective Conan: Virtual World's Famous Detective CYBIRD

: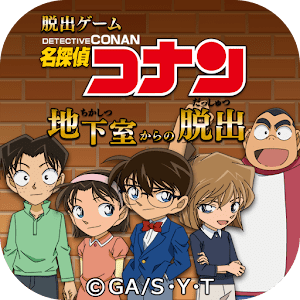 Detective Conan X Escape Game: Escape From a Basement CYBIRD Rate: 3.4
Install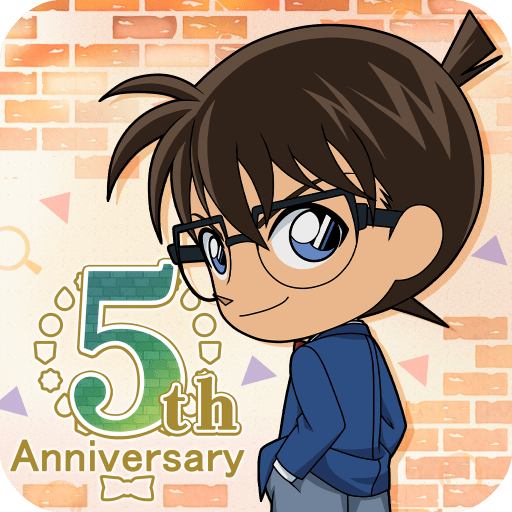 Detective Conan Puzzle: Cross Chain CYBIRD Rate: 4.4
Install