Sega's mobile trading card game CODE OF JOKER Pocket(コード・オブ・ジョーカー Pocket)is now launched on iOS and Android.
The game is set in a computerised universe called Arcana. Agents and hackers intend to eliminate each other for world peace and honor. Players will take the role of a secret agent and join the battle. The virtual cards used for battling will be sold at the game's online store.
Since the number of pre-registration has reached 450,000 before launching, all players receive three SR Noble Dragon(ノーブルドラゴン)cards as rewards.
iOS Download: Go to AppStore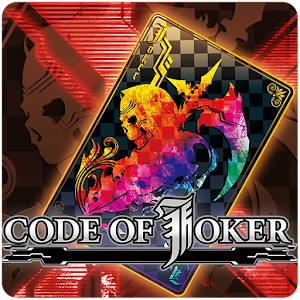 CODE OF JOKER Pocket-対戦カードゲーム- SEGA CORPORATION

: