Bushiroad has revealed the latest information about the boy band multimedia project from Argonavis during a presentation at Hikosen Thearter, Tokyo on August 1. The project was originally known as Argonavis from BanG Dream! and has been renamed From Argonavis last November.
▍

New Mobile Game
Following the service suspension of the mobile rhythm game ARGONAVIS from BanG Dream! AAside, a new mobile game was previously announced. During the event, the from Argonavis mobile game is set to release in summer 2023. A new visual and teaser video featuring Argonavis' lead singer Ren Nanahoshi was also revealed.
The Argonavis Axia Anime Film also gets a new opening date on March 24, 2023, instead of its previously announced November 4 release date. A new teaser video with new footage of the anime film was also revealed in the event.
The anime film will center on Gyroaxia, the five-member boy band hailing from Sapporo. As the members of Gyroaxia are not getting along after they move to Tokyo, rumors of their breakup have spread like wildfire online, and the members find themselves going their separate ways. Meanwhile, vocalist Nayuta Asahi, the protagonist of the movie, will reminisce about his childhood with his father Kōga Iryū, before he abandoned his own family.
▍

Three New Albums will be Released!
It was also announced that the project is releasing three new albums for Fantôme Iris, Fujin Rizing, and εpsilonΦ next month.
Fantôme Iris 1st Album "miroir"
September 7 Release
Fujin Rizing 1st Album "Peace!"
September 14 Release
εpsilonΦ 1st Album "Friction"
September 21 Release
The three bands is also getting a new voice drama that will be streamed on the official Youtube channel here. The release schedule is as below;
Fantôme Iris Voice Drama & SOL "Clown -Secret Conflict-"
August 20, 2022 (Sat) 21:00 [JPT] ~
Fujin RIZING! Voice drama & SOL "longing-desired future-"
August 21, 2022 (Sunday) 21: 00 [JPT] ~
εpsilonΦ Voice Drama & SOL "Orthros -Distorted Balance-"
September 4, 2022 (Sunday) 21: 00 [JPT] ~
There will be three new concept live tours held in Japan this fall and the schedule is as follow;
A new live-action stage play is also confirmed to open in February 2023 in Kyoto and Hyogo. The stage play will shed spotlight on the boy bands Argonavis and Gyroaxia.
▍

Collab with Weiβ Schwarz Blau
From Argonavis also revealed a collaboration with Weiβ Schwarz Blau card game project, in which a collab starter deck and PR cards will be available in February 2023.
The cast of Argonavis and Gyroaxia will also participate as teachers in the Weiβ Schwarz Blau play class, which will be held in October 2022.
▍

Digital Single "BLACK & WHITE"
"BLACK&WHITE" the opening theme song of the TV anime Cardfight!! Vanguard will+Dress will be released as a digital single on music distributing site on August 2.
Follow QooApp official Facebook / Twitter / Google News to get the latest ACG information!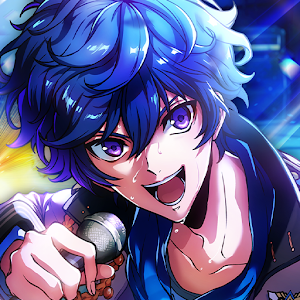 ARGONAVIS from BanG Dream! AAside DeNA Co., Ltd.

:
from ARGONAVIS – Kimi ga Mita Stage e 株式会社アルゴナビス

: