GCREST has released the main story chapter 6 of its Dream Meister and the Recollected Black Fairy/ Yumekuro mobile game on October 28. The new story chapter focuses on the entertainment guild Fata Musica.
To celebrate the release of this chapter, a plethora of campaigns are now ongoing in Yumekuro. Furthermore, a brand-new mechanic will be added on November 1! The developer also confirms a major collaboration between Yumekuro and 100 Sleeping Princes & the Kingdom of Dreams (Yume 100), which shares the same worldview. Details of the collaboration will be revealed at the special live stream on November 7, at 21:00 [JPT].
▍Yumekuro Main Story Chapter 6 Support Campaign
If you clear all of the quests in Chapter 6 with three stars, you'll earn a whopping 2300 Dream Stones! What's more, you'll also earn 300 additional ones if you manage to do so by November 30. So what are you waiting for?
Furthermore, a special login bonus will be available from October 28 to November 8. Login all 7 days to obtain AP x 300 and a bunch of Meister strengthening materials!
Lastly, certain character pieces will have an increased drop rate on Hard Mode! This is your chance to increase the rarity of your Meisters at a far easier pace.
▍Chapter 6 Release RT Campaign
A campaign to celebrate the release of Chapter 6 of the main story will be held on the official Twitter. In this campaign, gacha tickets will be given away according to the number of retweets achieved during the campaign period:
10,000 RT: All players earn Meister Gacha Ticket x 3 and Black Fairy Gacha Ticket x 3!
15,000 RT: All players earn Meister Gacha Ticket x 5 and Black Fairy Gacha Ticket x 5!
In addition, 20 campaign participants will be selected by drawing to receive a clear file featuring an illustration of the Chapter 6 story featuring the four Meisters of the Fata Musica guild.
▍Bet Your Flame Event
From November 1, the Bet Your Flame event will be held. Players will be able to pull for the new event 4★ Ymir and 4★ Black Fairy Liebe from their respective gachas! Furthermore, Seven will be implemented into the game in Part 2, with his own respective gacha also appearing at a later date.
▍New Feature: Collection Boards
At the same time as the Bet your Flame event, the new Collection Boards feature will be implemented. This function allows players to collect badges of the Meisters and the Black Fairies by earning event points and defeating powerful bosses at the events held in the application. Collected badges can then be arranged on the Collection Board.
Follow QooApp official Facebook / Twitter / Google News / Reddit to get the latest ACG information!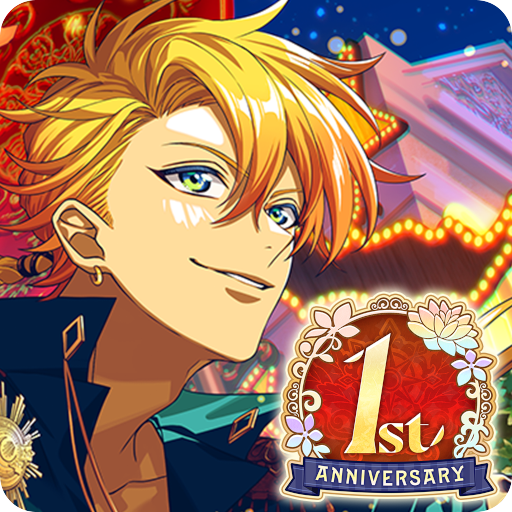 Dream Meister and the Recollected Black Fairy GCREST, Inc. Rate: 4.5
Download