The mobile RPG Dragon Egg is holding a collaboration event with Kadokawa's light novels under the label of Kadokawa Sneaker Bunko starting from December 5 to December 19.
This collaboration will feature the character pairs: Haruhi & Aqua and Nagato & Megumin from Kadokawa Sneaker Bunko's popular works KonoSuba: God's Blessing on This Wonderful World! and The Melancholy of Haruhi Suzumiya, which will be available in the limited collab gacha.
In addition, Darkness from KonoSuba: God's Blessing on This Wonderful World!, Mikuru Asahina from The Melancholy of Haruhi Suzumiya, Ludi from Magical★Explorer and Rit from Banished from the Heroes' Party, will gather together and appear as the Sneaker Collaboration Girls collab character.
▍Dragon Egg x Kadokawa Sneaker Bunko Collab Limited Gacha
Collab Limited Gacha will feature main characters from the four light novels, available from December 5 until December 19. During the collaboration period, you can have a 10x free pull on the collab gacha Sneaker Rush! Make sure you do not forget to pull during the event.
Many characters from the four works will also appear as avatars, and a collaboration-limited avatar gacha will be held.
▍Dragon Egg x Kadokawa Sneaker Bunko Collab Raid Event
During the collab period, Winter General will appear as a boss in Raid Battle, in which players will cooperate with guild members to defeat it.
Tears of Snow Spirit dropped from Winter General can be used to obtain the Sneaker Collaboration Heroes at the dedicated exchange shop. However, you must be a member of a guild to challenge Raid Battles, so be sure to join one if you are not a member of a guild yet.
▍Dragon Egg Collab Missions
In the guild dragon competition event, by completing guild quests, you can obtain the limited collaboration guild dragons (Guildra): Flying Cabbage (KonoSuba: God's Blessing on This Wonderful World!) after accumulating a certain amount of event points and Celestial (The Melancholy of Haruhi Suzumiya) for top winning guilds. Also, by completing stamp quests, you can get limited collaboration stamps.
▍Collab Guild Battle Tournament
Compete in the Guild Battle Tournament PvP: Haruhi Suzumiya's Guild Battle Cup to boost the Dragon egg, available until December 17, by achieving excellent results, you can get various rewards such as special in-game titles and many other items.
▍Collab Memorial Select Lottery Gacha
A gacha lottery will be available during the collab period, where players can obtain commemorative prizes such as collab titles, egg gems, and material items, among other useful resources.
▍Collab Retweet Campaign
A Twitter RT campaign to commemorate the collab will be available to everyone. To participate, players must follow the official Dragon Egg Twitter account and RT campaign tweets, 15 winners will be selected by a draw among the participants, who will receive Apple/Google Play gift codes worth 2000 yen.
Follow QooApp official Facebook / Twitter / Google News / Reddit to get the latest ACG information!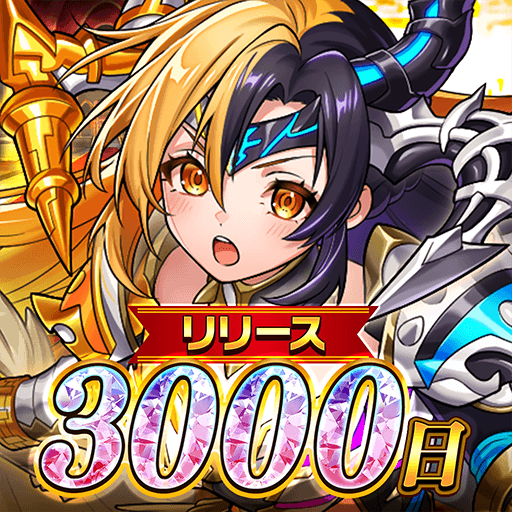 Dragon Egg Rudel inc. Rate: 2.5
Install