The website for the Black Clover mobile game, Black Clover: Rise of the Wizard King just released a small detail that the game is now open for pre-registration!
The game's website, which is available in English, Japanese, and Korean now has a pre-registration tab and has opened the game up for pre-registration on the Play Store. Despite that though the pre-registration goals and details are only available in Japanese, though more on exactly what you'll be getting below. The game will also be coming to iOS, though currently it's set to "coming soon".
Black Clover Mobile is slated for release globally in the first half of 2023.
▍ Black Clover Mobile Information Bureau Stream
The game also announced that a special program is starting on February 24, 19:00 [JST] to give more info about the game. The program will feature Gakuto Kajiwara, Nobunaga Shimazaki, Kana Yuuki, Kiyono Yasuno, MCs, and members of the development team to give more news on the game in its current state.
▍Black Clover Mobile Pre-Registration Campaign
Black Clover Mobile's pre-registration campaign is currently underway! Currently, the game's pre-registration is only seen in Japanese and seems to only be available in Japan, but since the game's planning for a simultaneous global release, these rewards will likely be given to all players at the same time. Pre-Registration rewards grants you Black Crystals, as well as up to 10 free pulls, and the free SR character Mimosa Vermillion!
Pre-Registration Rewards:
100,000 Players: 300x Black Crystals
200,000 Players: 2x Gacha Tickets
300,000 Players: 3x Gacha Tickets
400,000 Players: SR Mimosa Vermillion
500,000 Players: 5x Gacha Tickets
▍About Black Clover Mobile
Black Clover Mobile is a mobile RPG based on anime of the same name featuring 3D graphics. This turn-based RPG lets you experience the story of Black Clover in its entirety through the game, while also experiencing new, in-depth character stories!
Create a party of four and fight against enemies using a variety of abilities for each character. Each character can pick from up to four different moves with different elemental properties and certain bonuses, letting you strategize and swiftly take down your foes with all of the magic from the series!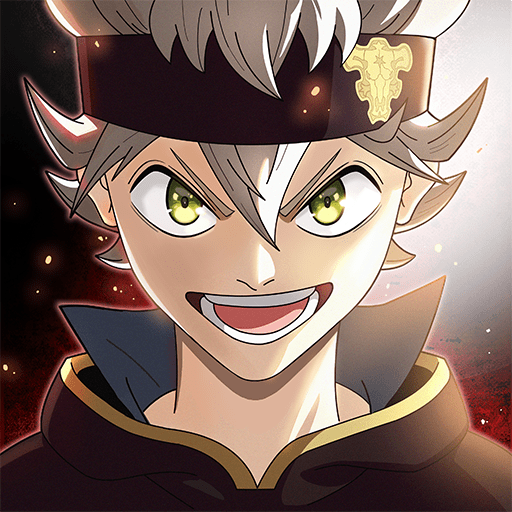 Black Clover Mobile: Rise of the Wizard King | Japanese VIC GAME STUDIOS Rate: 4.7
Download