Capcom's Street Fighter Duel mobile RPG has officially launched for mobile devices in the west!
The game is now available in regions including the United States, Canada, Australia, New Zealand, and select countries in Europe. Featuring over 40 characters from the series, take to the streets and battle enemies in real-time combat, guild raid battles, PVP, story, and so much more.
As Street Fighter Duel's pre-registration goal amount has exceeded 5 million, we'll be getting the maximum cash and gem rewards, and if you pre-registered you'll be able to claim a character box, free avatar, and even more gems!
▍Street Fighter Duel Launch Trailer
▍ Street Fighter: Duel Pre-Registration Rewards
The game reached well over 5 million pre-registrations before its launch, meaning we'll be getting the maximum rewards! This includes 530 Gems, 34,000 Cash, and a bunch of other items including upgrade fragments, arcade coins, and fighter EXP. If you pre-registered yourself, you'll also get a bonus in 8,888 Cash, 20 gems, an avatar frame, and character box!
Pre-Registration Milestone Rewards:
50,000 Players: 3,000 Cash, 20 Gems, 60 B-Grade Fragments
100,000 Players: 5,000 Cash, 50 Gems, 20 A-Grade Fragments
500,000 Players: 7,000 Cash, 80 Gems, Three Arcade Coins
800,000 Players: 9,000 Cash, 80 Gems, One Big Fighter EXP
1,000,000 Players: 10,000 Cash, 300 Gems, Five Arcade Coins
▍ About Street Fighter: Duel
Street Fighter duel is an action-card RPG game. In the title, you'll be building your team of iconic, new, and original characters. Combine the strengths and attacks of your team as you tap on them to unleash their signature combos, and chain them together for tons of damage!
Collect more than 40 fan-favorite characters including the classics from Street Fighter 2, and more as the game adds original characters and variations.
You'll have to find the right team to synergize your combos together while figuring out the best time to unleash them to interrupt the opponent or finish them off before they can even land a hit on you.
The game also features a real-time PVP mode where you can battle other players with the same mechanics in PVE, and you can also team up with your friends in online battles to take the mayhem to even greater heights!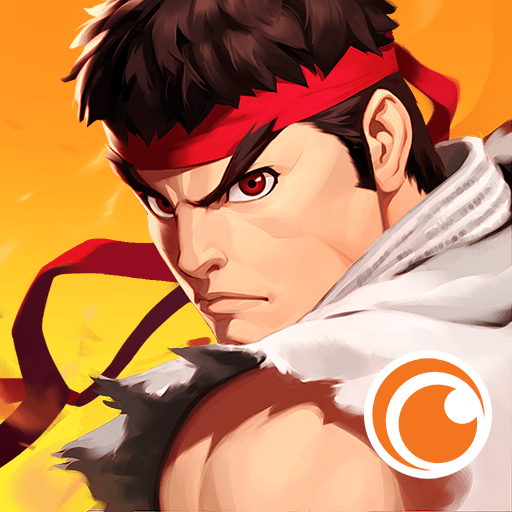 Street Fighter: Duel | English Crunchyroll Games, LLC

: