Last Cloudia's Collaboration event with Fullmetal Alchemist is about begin and will bring with it new characters, and returning characters from the previous FMAB collaboration!
This time you can pick up Ed, the Fullmetal Alchemist, and King Bradley along with the new Last Arks. You'll also be able to pick up the characters from the previous collaboration with the series, including Alphonse Elric, Edward Elric, and Roy Mustang, and you can even pick up a free version of Alphonse by completing the event stages and as a free bonus!
The Last Cloudia x Fullmetal Alchemist Brotherhood Collab begins on March 13.
▍Last Cloudia x Fullmetal Alchemist Brotherhood New Characters
The new collaboration gacha is almost here! Starting from March 16 and March 23 you'll be able to pick up Ed and King Bradley from their new respective pick-up gachas, with both of these characters guaranteed at the end of the Step-up Lap 3.
■ Ed, the Fullmetal Alchemist – CV: Romi Park
■ King Bradley – CV: Hidekatsu Shibata
▍Last Cloudia x Fullmetal Alchemist New Last Arks
Alongside both characters will also be new Last Arks that work especially well on the related characters respectively, this being the Human Transmutation Last Ark and Father and the Homunculi Ark!
▍Last Cloudia x Fullmetal Alchemist Collab Redux
But that's not all, starting from March 16 the characters from the previous Fullmetal Alchemist Brotherhood collab will also be appearing, including Edward Elric and Roy Mustang alongside the arks Automail Mechanic, and Oh No, It's starting to Rain.
■ Edward Elric – CV: Romi Park
■ Roy Mustang – CV: Shinichiro Miki
As part of the event and this special redux return, you can also get Alphonse Elric completely for free, and a free ticket to choose between either Edward, Roy or an Ark! Use this chance to pick up the final collaboration item you're missing from the gacha!
▍Last Cloudia x Fullmetal Alchemist Envy Boss
The Otherworldly Homunculi boss and the event will also begin, letting you take on Envy from the series in a new global collaboration battle. Take on Envy as many times as you can with the world, and everyone will get exclusive rewards from equipment, materials, and more!
The event will also have various collab gear you can pick up, perfect fort the collaboration units and you can grab them from various trading spaces and other means.
▍Fullmetal Alchemist Event Rewards
As part of the event, you can also pick up new and returning collab stamps featuring the new collab characters! A special collab gift will let you pick up
You'll also be given a special collab gift that you can claim by logging in and tapping on the top left of the screen. This will let you exchange a free redux character or redux ark! Clearing all of the missions can also get you the Tearful Family portrait, and contrary to the image, this is an item, not an exclusive equipment
The game will also have a quiz featuring FMA Brotherhood Trivia, and answering all of them will get you the Cheerful Family Portrait!
▍Special Retweet Campaign
Last Cloudia will also have a special collab share and retweet promotion, which grants you bonus rewards, collab tickets, crystals, and a support frame. The rewards will be based on how many homunculi have been successfully repelled, and five random players that share the post can also get a special USD$25 store gift code.
The promo post will be up when the collab begins, so stay tuned to the Last Cloudia Twitter page!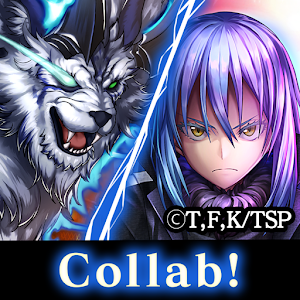 Last Cloudia | Global(English) Last Cloudia | Global(English) AIDIS

: