Genshin Impact's latest update is finally here with version 3.6, a Parade of Providence bringing in tons of new events, two new characters, artifacts, weapons, and much more!
This time the Parade of Providence is here bringing six new events to the city of Sumeru, akin to Monstadt's Windblume Festival. Alongside these events, the new characters Baizhu and Kaveh finally make their debut in this version of the game, and to help make upgrading them go more smoothly, you'll be able to get more artifacts with Overflowing Mastery, and new artifacts and weapons coming to Genshin Impact
▍Genshin Impact Version 3.6 Trailer
▍Genshin Impact Version 3.6 New Characters
Baizhu and Kaveh finally make their debut! These two characters will be available in Phase 2 of Genshin Impact version 3.6's Event Wishes, alongside a pick-up rate increase for the Cryo Archer, Ganyu. Phase 1 of 3.6's event wishes will include the Dendro Archon Nahida, alongside the Twirling Lotus Nilou.
Kaveh himself will only appear with increased pick-up rates during Baizhu's banner, so if you want to roll for this Sumeru scholar you'll have to wait until phase 2.
■ Baizhu – CV: Sean Durrie (EN), Yusa Koji (JP)
■ Kaveh – CV: Ben Balmaceda (EN), Uchida Yuma (JP)
▍Genshin Impact Parade of Providence
The Parade of Providence is upon here! During one of Sumeru's greatest celebrations of knowledge, the six Darshans have prepared minigames to test your skills and understanding of the world, granting you Primogems, upgrade materials, and much more in the Wisdom Gala, to determine who will win the Interdarshan Championship
As part of the Parade of Providence, completing it will also let you invite Faruzen to your roster, completely for free!
■ Gathering of Stars
Layla's Rtawahist Darshan is setting up an astrolabe for studying astrology. These will be shown in the form of puzzle mini-games where you align the stars and constellations to create the corresponding image.
■ Project Connectivity
The scholars from Kshahrewar have constructed a game where travelers will have to build roads from various points to each other, using the least amount of materials to reach three checkpoints. Use your understanding of heights and distance to forge your own unique path!
■ Antiquity Hunt
The Vahumana have prepared a series of hunts for relics across the Sumeru rainforests and Deserts, having you use specialized equipment to dig for relics replicas. Explore your surroundings and take care of certain threats and disturbances to your mechanisms to locate the replica and take home your prize.
■ In Truth's Steps
Don't want to run around too much? you can try out the In Truth's steps minigame, which has you listening to Bahar tell you various stories and trying to decipher the inconsistencies and key information that leads you to the truth of the story.
■ Concocted Reaction
A new type of combat challenge is also available called Concocted Reaction. In this event, you'll be taking part in combat arenas where you'll be given an assortment of debuffs and buffs for you to be afflicted with during combat. You can resist at most two negative effects at a time and also pick two buffs when going into battle.
Like with most combat challenges Primogems are given for completing it on the easiest difficulty, but if you manage to complete it on hard you can get more event currency and upgrade materials.
■ Mimetic Replications
Tighnari's little bionic experiment, where you can control replicas of creatures found all across Teyvat as you have them jump, and run to collect coins. As you collect coins you'll also build up a combo, the higher your combo, the higher your score at the end!
■ Fulminating Sandstorm
Outside of the festival though there are still things happening in the world. In response to new dangers lurking around the sands, the traveler is tasked by the Akademiya to help defend Wenut Slayer Cannons from incoming enemies. As you defend the cannon it will charge up, and then you can unleash its powers onto the Wenut bosses nearby.
■ Brewing Developments
Brewing Developments is also coming to Genshin Impact, as a set of combat challenges where you'll be taken to three consecutive combat rounds, as the game randomly activates one of four buffs during combat.
If you don't have characters fit for these challenges, no worries as you can bring trial characters to help make the stage easier, or just to try out characters you don't own!
■ The Recollector's Path
Finally is the Recollector's Path minigame, where you'll be able to take control of Sorush, a new companion found in Genshin Impact's latest story quests and new region. This training lets you guide Sorush to destroy enemies by dropping mini bombs on them to trigger environmental effects, and barrels to dispatch hilichurls!
▍Genshin Impact Version 3.6 New Enemies
Coming to the game are also multiple new enemies in the form of two bosses, and a new roaming enemy!
The Iniquitis Baptist is a new boss you can face off against and is a culmination of the powers of the Abyss Heralds we have fought so far, controlling the power of Pyro, Cryo, and Electro at the same time. As you fight this formidable foe it will not only deal damage with those elements but also create shields to reduce damage from that element.
Across the world will be wandering Anemo and Hydro Hilichurl Rogues, special hilichurls that don't belong to any specific tribe, but instead occasionally help out other tribes. These new hilichurls can be found in the desert's newest region.
The Dragon of Verdure Apep will also appear as a new domain boss. This powerful emerald dragon once ruled over Sumeru long before the appearance of man and the Archons, and will be a three-phase boss battle to help rid the Dendro Dragon of its illness, and this will be shown in its second phase where you actually have to protect the dragon from incoming enemies!
You can learn more about the dragon in Sapientia Oromasdis Chapter: Act 2, the new story quest coming soon to Genshin Impact.
▍Genshin Impact Version 3.6 Overflowing Mastery
Overflowing Mastery will also be available in this version of Genshin Impact, granting you twice as many skill mastery materials for the same amount of resin, perfect for upgrading your new characters.
▍Genshin Impact Version 3.6 New Artifacts and Weapon
A new artifact domain is also coming, introducing the Nymph's Dream and Vourukasha's Glow artifacts. These two artifacts specialize in dealing increased hydro damage, and increasing the damage of a character if they hit enemies will all kinds of attacks, further boosting their hydro damage and is a perfect accompaniment to someone like Nilou or Tartaglia.
The Vourukasha's Glow artifacts meanwhile increase maximum HP, and boost the damage of elemental skill, and burst damage of a character, increasing even further if they take damage, perfect for Dehya and other HP-heavy characters.
and lastly, the update also brings with it a new catalyst, the Jadefall's Splendor. This weapon has a substat of health% and grants the effect, that after a character uses their burst or generates a shield, the character regenerates energy and gains elemental 0.3% elemental damage bonus, per 1,000 max hp of the character, up to a total of 12%, making it the perfect weapon for someone like Baizhu.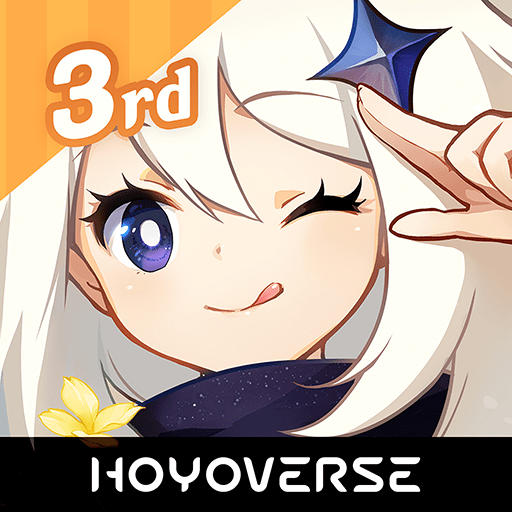 Genshin Impact COGNOSPHERE PTE. LTD. Rate: 4.5
Install