*This is a translated article by QooApp under the permission of SPICE. Reproduction in any form without permission is prohibited.
At the Ensemble Stars! The Stage -Party Live- held at Pia Arena MM, Kanagawa from March 25 to 26, 2023, a celebration held for the first time in four years, fans of Ensemble Stars were blessed with performances by 27 cast members from the game series in a 2.5D stage spectacle. In this exclusive SPICE article, we'll be reporting on the long-awaited return of the idols.
▍Cheers and Chants Return
Applause to Trickstar, who was the first to appear on stage. This live performance was also a break after the conclusion of the "Kiseki" series, the second part of the main story. The four members of Trickstar; Hokuto Hidaka (played by Ikkei Yamamoto), Subaru Akehoshi (played by Ryohei Takenaka), Makoto Yuki (played by Taiichiro Matsumura), and Mao Isara (played by Riki Tanimizu) explode with energy when they strike their pose in unison.
Unlike the theater stage in the previous events, Ensemble Stars! The Stage Party Live featured spacious steps and a round center stage connected by a raised catwalk segment. The cast could run back and forth across the large stage, responding to the cheers from the fans with their usual smiles.
Next on stage are the magnificent Knights, who make the entrance as chivalrous knights to escort their princesses (i.e. fans). It has been four years since their last live performance at "Ensemble Stars Festival," and many fans eagerly waited for the unit's return to action. And the four idols; Leo Tsukinaga (played by Shohei Hashimoto), Arashi Narukami (played by Ryo Kitamura), Ritsu Sakuma (played by Yoshihiko Aramaki), and Tsukasa Suou (played by Naoya Kitagawa) didn't disappoint.
The segment with Ra*bits saw the small, cute, bouncy unit members: Nazuna Nito (played by Natsuki Osaki), Hajime Shino (played by Keito Kumagai), Tomoya Mashiro (played by Yu Miyazaki), and Mitsuru Tenma (played by Nagato Okui) hop around the stage in their performance, much like their namesake. While everyone is smitten by their adorable ribbons wagging like tails, Ra*bits performed their iconic song "Melty♡Kitchen" (メルティ♡キッチン), which overflows with energy and cuteness.
The heroic five-member unit RYUSEITAI, consisting of Chiaki Morisawa (played by Ryo Saeki), Kanata Shinkai (played by Takuma Isawa), Tetora Nagumo (played by Tomoya Nakanishi), Midori Takamine (played by Yuho Matsui), and Shinobu Sengoku (played by Taiga Fukazawa). Their excellently choreographed moves impressed the audience, with the quintuplets moving in sync and performing bombastic acrobatics.
Taking the stage next was the solo unit, MaM. Comprised solely by Madara Mikejima (played by Shojiro Yokoi), he certainly catch the eyes of the audience as he performed his character song at the center stage. He soon after was joined by Kuro Kiryu (played by Kamio Shinichiro) and Souma Kanzaki (played by Keisuke Kaminaga) from the idol unit AKATSUKI as they performed the track "RevolTrad~Heart-to-Heart Revolution~" (RevolTrad~以心伝心~) together.
Striking a distinctly different accord from the other idol units comes Eden. Their signature songs with heavy beats and bass boom across the stage as they demonstrate their prowess as top idols. Nagisa Ran (played by Gaku Matsuda), Ibara Saegusa (played by Shinichi Hashimoto), and Jun Sazanami (played by Yuta Kishimoto) exchanged banters in-between songs, to the delight of all Ensemble Stars fans.
The Five Eccentrics makes an appearance shortly after. Being a fan favorite albeit an unofficial unit, the five oddball idols are made up of Rei Sakuma, Shu Itsuki, Natsume Sakasaki, Kanata Shinkai, and Wataru Hibiki. Wholesome exchanges between the youngest member Natsume and the other four played out during intermissions.
While heartwarming, fans who have experienced the original game's story were most definitely overwhelmed by the members' reunion. The Five Eccentrics performed each of their solo songs in a whimsical medley and bookended their performance with their signature track "Eccentric Party Night!!"
▍The Perfect Track List that Makes Time Fly
The first half of Ensemble Stars! The Stage -Party Live- also highlighted the character interactions woven between song performances, giving fans a glimpse of the unit members conversing with each other. However, this changed after the intermission, as excitement rose to an all-time high as the idols performed fan-favorite tracks non-stop.
"DIAMOND SUMMER" and "BREAKTHROUGH" (both performed by Trickstar) transition over to Eden's "Dance in the Apocalypse" gave fans goosebumps and kicked the second half into high gear. The up-tempo songs continued until the very end, as time flew by.
The audience was finally allowed to cheer for their idols after a long while, thanks to the more relaxed COVID-19 preventive measures in recent days. Not only were fans chanting to the songs with towels in hand but they were also calling out their favorite idols' names. Screams and cries of joy filled Pia Arena MM, and all the voices coming from the audience seemed to be happy.
There were also scenes reminiscent of past performances by Ensemble Stars, such as Trickstar's circle formation and Knights' call-and-response interactions with the fans.
▍Action-Packed Spectacle, Not Enough Eyes to Cover Everything
It was a sight to behold when all 27 cast members were on the stage of Ensemble Stars Party Live, as they performed "ONLY YOUR STARS!" along with two new tracks specifically composed for the stage play.
Apart from the main performances, audiences were graced with cute little moments of the idols hugging, high-fiving, head-patting, and even posing for the camera…and it seems to be impossible to follow all the highlights. As fans may know, the idols of Ensemble Stars! have commonalities and relationships with one another (such as childhood friends Mao Isara and Ritsu Sakuma), bringing these moments naturally to occur on stage. This is exactly what I mean by "not enough eyes". I really want to have more eyes that follow the interaction between them.
After performing their song, Trickstar's Hokuto Hidaka called out, "Each and every one of you who is still watching us out here, is our fifth member and the producer who helped us grow to this point."
Hokuto's words left me agasp. It was at that moment when an ensemble was created in unison with the fans of Ensemble Stars! and the many idols. For the idols are each like stars shimmering brightly in the sky. If you are attracted to their music and relationships, and if you have your own "Oshi" and support them, one day they will return the favor with great power. The performance of Ensemble Stars was so unique that it was as if the idols and fans were all shining together, reflecting each other's light.
▍Track List for Ensemble Stars! THE STAGE -Party Live-
01. 1st SING-ALONG☆ – Trickstar
02. Rebellion Star – Trickstar
03. Knights Escort – Knights
04. Voice of Sword – Knights
05. Beginner's Step! – Ra*bits
06. Love Ra*bits Party!! – Ra*bits
07. SUPER NOVA REVOLU5TAR – RYUSEITAI
08. Tenka Muteki☆Meteorangers! – RYUSEITAI
09. Blooming World – MaM
10. RevolTrad ~Ishin-Denshin~ – MaM with AKATSUKI

11. Usubeniiro no Yakusoku (Pale Red Promise) – AKATSUKI
12. THE GENESIS – Eden
13. Bloody Moon Vampire – Rei Sakuma
14. Marine Blue Rendezvous – Kanata Shinkai
15. Amazing☆World – Wataru Hibiki
16. Cloth Waltz – Shu Itsuki
17. Secret Gravity – Natsume Sakasaki
18. Eccentric Party Night!! – The Five Eccentrics
19. ONLY YOUR STARS! – All cast
20. Awakening Myth – Eden

21. Checkmate Knights – Knights
22. Haru no Yuki (Spring Snow) – AKATSUKI
23. Yumenosaki Ryuuseitai Uta (Yumenosaki Ryuuseitai Song) – AKATSUKI
24. Kimi Shirushi Be Ambitious!! (Be Ambitious with Your Mark!!) – MaM
25. Joyful×Box* – Ra*bits
26. DIAMOND SUMMER – Trickstar
27. BREAKTHROUGH!! – Trickstar
28. Dance in Apocalypse – Eden
29. Yukai Tsuukai That's Alright! (Happy, Thrilling, That's Alright!) – MaM
30. Melty♡Kitchen – Ra*bits

31. Hyakka Ryouran, Akatsukiyo (Wild Blooming Flowers, Crimson Colored Moon's Night) – AKATSUKI
32. Fight for Judge – Knights
33. Unlimited☆Power!!!!! – RYUSEITAI
34. Welcome to the Trickstar Night☆ – Trickstar
35. STAR'S PARTY! – All cast
36. Singin'☆Shine! – All cast
▍Ensemble Stars! The Stage -Party Live- Event Details
Event Period: March 25, 2023, ~ March 26, 2023
Location: Pia Arena MM
Original Story: Ensemble Stars! by Happy Elements
Stage Performance Director: You Hosaka
Music: Arte Refact
Production: Ensemble Stars Production Committee
▍Ensemble Stars! The Stage -Party Live- Cast
■ Hokuto Hidaka played by Ikkei Yamamoto
■ Subaru Akehoshi played by Ryohei Takenaka
■ Makoto Yuuki played byTaiichiro Matsumura
■ Mao Isara played by Riki Tanimizu

■ Leo Tsukinaga played by Shohei Hashimoto
■ Arashi Narukami played by Ryo Kitamura
■ Ritsu Sakuma played by Yoshihiko Aramaki
■ Tsukasa Suou played by Naoya Kitagawa

■ Chiaki Morisawa played by Ryo Saeki
■ Kanata Shinkai played by Takuma Isawa
■ Tetora Nagumo played by Tomoya Nakanishi
■ Midori Takamine played by Yuho Matsui
■ Shinobu Sengoku played by Taiga Fukazawa

■ Kuro Kiryu played by Kamio Shinichiro
■ Souma Kanzaki played by Keisuke Kaminaga

■ Nazuna Nito played by Natsuki Osaki
■ Hajime Shino played by Keito Kumagai
■ Tomoya Mashiro played by Yu Miyazaki
■ Mitsuru Tenma played by Nagato Okui

■ Madara Mikejima played by Shojiro Yokoi

■ Nagisa Ran played by Gaku Matsuda
■ Ibara Saegusa played by Shinichi Hashimoto
■ Jun Sazanami played by Yuta Kishimoto

■ Rei Sakuma played by Koji Kominami
■ Wataru Hibiki played by Kazuma Yasui
■ Shu Itsuki played by Taiki Yamazaki
■ Natsume Sakasaki played by Tsubasa Kizu
The original article was written by Yumi Matsumoto (松本裕美) and published by SPICE, which can be found here: https://spice.eplus.jp/articles/316428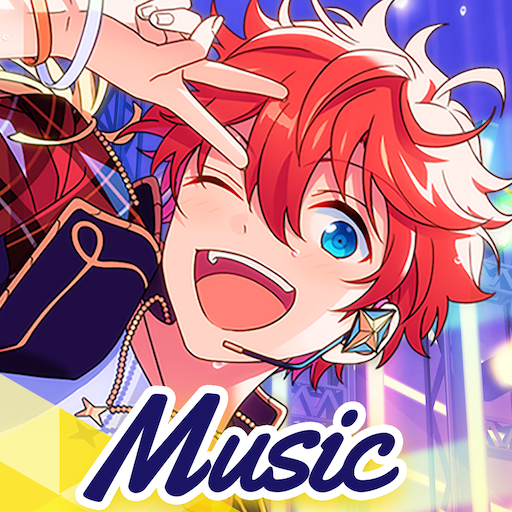 Ensemble Stars!! Music | Japanese Happy Elements K.K Rate: 4.7
Install
Ensemble Stars!! Music | Simplified Chinese Happy Elements Rate: 4.5
Install
Ensemble Stars!! Music | Traditional Chinese Happy Elements Rate: 4.7
Install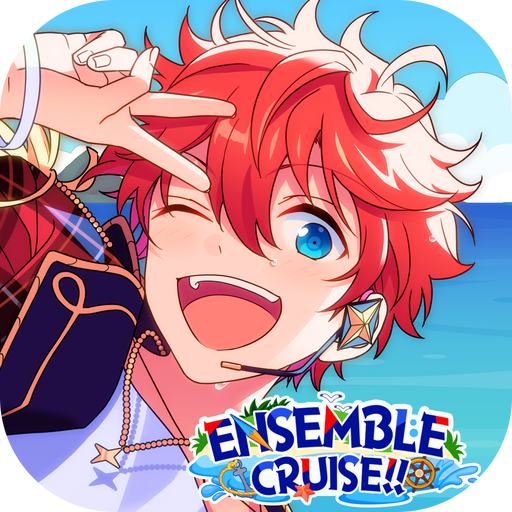 Ensemble Stars!! Music | Korean Happy Elements Rate: 4.4
Install
Ensemble Stars!! Music | English Happy Elements K.K Rate: 4.6
Install