Niantic, the company known for launching Pokemon GO and other AR games, announced that its next foray into the genre is that of a monster-hunting one, as Monster Hunter Now has a new trailer, and is coming globally in September 2023!
The game is in a nutshell a Monster Hunter version of its other AR titles, having you roam across the world and encounter monsters from the series from the Rathalos, Kulu-Ya-Ku, Pukei-Pukei, and many more. The game seems to be based more on Monster Hunter World, which makes sense given it is still the largest entry in the series based on its mainstream appeal.
The game will dial back on the complex controls, and be operated through tap and flick prompts, with the maximum hunts being only up to 75 seconds, and playable with 4 people, making for very quick bursts of action on the go! You'll also be able to mark a monster using a paintball that you have trouble fighting, so you can hunt the monster at home without needing to fight it on the spot.
The game will also be having a Closed Beta Test on April 25, which you can register for now on its official website. The beta will be open to up to 10,000 participants and is only available in English and Japanese. No regions were specified for the test.
▍Monster Hunter Now Trailer
▍About Monster Hunter Now
Monster Hunter Now is Niantic and Capcom's foray into the AR technology space with a new game that's based similarly to Pokemon Go.
Taking place in the real world, players will get to roam around their cities or twosn looking for monsters, hunting them down, collecting material and crafting equipment. Like with the series core mechanics, you'll still be able to select skills and combine equipment for special effects.
The series is playable by tapping and flicking on the screen to perform basic attack and rolling actions, while also being able to execute special attacks like the Helm-Splitter. Each hunt only lasts 75 seconds but is playable with 4 players. If you're struggling with a monster you can also equip a paintball to toss at the monster, letting you track its location, and even fight it when you return home after you prepare some more. In case you forgot to paintball it, your friendly palico may also lend a hand to throw it automatically.
The project was initially pitched to Capcom nearly four years ago, and it was said that right after the project was pitched, Capcom executives immediately accepted the offer just five minutes later, showing the company's faith in its potential.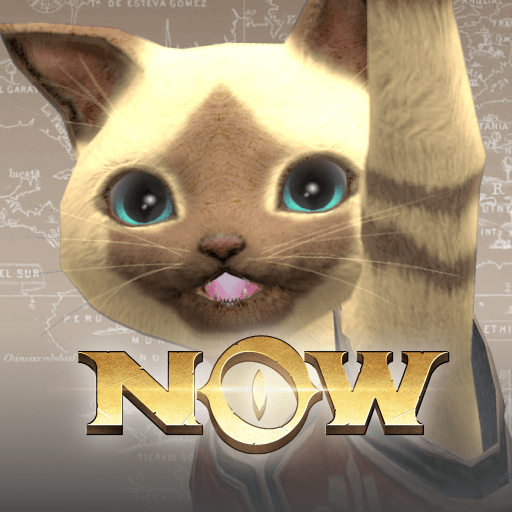 Monster Hunter Now CAPCOM CO., LTD. Rate: 3.6
Install