QualiArts has revealed the collaboration details between Idoly Pride and K-ON!, which is set to run from April 28 at 12:00 [JST] to May 14 at 11:59 [JST].
The collaboration event, which is available on the Japanese server only, will feature a limited-time gacha banner that features two special five-star alt cards for Kokoro Akazaki and Suzu Narumiya, with more characters obtainable by participating in the collaboration event. A special story that sees the two bands cross paths is also available!
Play tunes from the iconic band: After School Tea Time and dress up your characters in the school uniform Sakuragaoka High School, straight from the K-ON! anime!
▍Idoly Pride JP x K-ON! Collab Announcement Trailer
▍Idoly Pride JP x K-ON! Collab Characters
★5 [After Party Tea Time] Kokoro Akazaki
★5 [Nyan-tastic After-School!] Suzu Narumiya
▍Idoly Pride JP x K-ON! Collab Events
As part of the collaboration, a special version of the original K-ON! anime ED track, Don't Say "lazy" (HoshiMi Ambassador ver.) performed by Kokoro Akazaki (CV: Aki Toyosaki), Ai Komiyama (CV: Minako Kotobuki), and Suzu Narumiya (CV: Kanata Aikawa) will be playable during the event period.
During the event, you'll also be able to view and take screenshots of the original K-ON anime OP, Cagayake! GIRLS. Screenshots taken can be used as accessories for your idols to wear in live performance mode!
Lastly, players will be able to trade in Collab Medals at a special trading post tab in-game to unlock the Sakuragaoka High School Uniform as a costume for the girls at Hoshimi Production. Earn medals by participating in playing the event songs, collecting the login bonuses, and pulling on the gacha during the event period!
Costumes for Kokoro Akazaki and Suzu Narumiya are not included in the trading post, as they must be pulled from the gacha as ★5 units.
▍Idoly Pride JP x K-ON! Collab Twitter Campaign
By following the official Twitter Account and Retweeting the tweet below, you can try your chance at winning a special autograph board signed by Aki Toyosaki, Minako Kotobuki, Kita Aikawa, Yoko Higasa, Satomi Satou, and Ayana Taketatsu. Two lucky winners will be chosen at the end to take home the prize!
Registration began on April 21 at 19:11 [JST] and is set to end on April 28 at 23:59 [JST].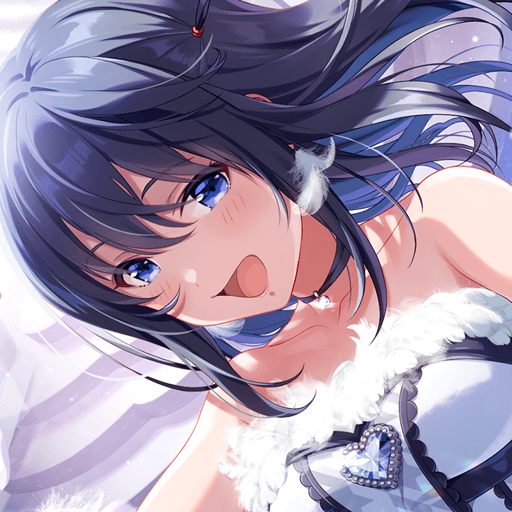 IDOLY PRIDE | Japanese QualiArts, Inc. Rate: 4.6
Install