HoYoverse has announced the upcoming release of Genshin Impact's Version 3.7, Duel! The Summoners' Summit. The new update, slated to launch on May 24, will introduce a host of new features to the game, including the new TCG features, the King of Invokations Grand Prix main event, and a fresh playable four-star character named Kirara.
The Version 3.7 update special program also debuted the first footage of the eagerly anticipated nation of Fontaine, which is set to be integrated into Genshin Impact in a future update.
▍Genshin Impact Ver. 3.7 Duel! The Summoners' Summit Trailer
▍Genshin Impact Ver. 3.7 New Character – Kirara
Kirara, a responsible courier and a master of transformation, debuts as a four-star Dendro sword user. As a nekomata from Inazuma, she attacks with her claws and youkai powers. Her Elemental Skill lets her create a Dendro shield and transform it into Urgent Neko Parcel to swiftly deal Dendro damage. Her Elemental Burst sees her assailing enemies with a special package that splits into numerous Dendro bombs.
Players can look forward to her debut in the first half of Genshin Impact Ver. 3.7 Event Wishes, along with reruns of Yoimiya, and Yae Miko, with second half Event Wishes featuring Kaedehara Kazuha, and Alhaitham.
▍Genshin Impact Ver. 3.7 New Event – King of Invokation Grand Prix
The international TCG tournament, King of Invokation Grand Prix, garners attention from players, tourists, and even a reporter from Fontaine. Participants will join Charlotte, a reporter from The Steambird, as she covers the tournament and investigates an intriguing case.
The Adventurers' Guild has organized events for everyone, including the unofficial Zero Hour Invokation tournament and mini-games such as Evermotion Mechanical Painting and Heart of the Dice.
Those seeking leisurely gameplay can enjoy A Tour of Wonders, a sightseeing Parkour, or an enemies-clearing tour where commemorative stamps can be collected for rewards. Completing these events will provide players with Invokation Coupons, which can be redeemed for prizes, including Primogems, enhancement materials, and the free 4-star bow Ibis Piercer.
In A Tour of Wonders, the organizer sets up checkpoints across various nations. Travelers navigate obstacles or defeat monsters to complete challenges at each checkpoint, earning commemorative stamps as proof of their journey. These stamps can be collected to obtain corresponding rewards, similar to a passport stamp collection.
Zero Hour Invokation is an unofficial tournament for passionate TCG players. Unlike official tournament matches, this event has a special ruleset, where players can't use their decks but must build one using cards provided by the organizers. Participants can expect to duel against familiar faces during this event.
Evermotion Mechanical Painting is a game mode introduced by a dreamer from Fontaine. In this mode, players restore mechanical paintings by adjusting the position of the painting's surfaces by swapping or rotating and installing appropriate gears at preset points. The challenge lies in the fact that these paintings are based on Genius Invokation TCG cards.
The final game mode, Heart of the Dice, is a combat challenge. Travelers can obtain random Elemental Dice by defeating monsters in combat. These dice can be used with the Suppressive Rolls skill to create a shockwave dealing damage to nearby opponents and granting the player random buffs. The more dice consumed that match the active character's Elemental Type, the greater the shockwave's damage and the higher the chances of obtaining buffs.
▍Genshin Impact Ver. 3.7 Major TCG Update
Version 3.7 will feature not only a Genius Invokation event but also a significant update to the TCG itself. This update will introduce a large variety of new cards to the Genius Invokation TCG, including Character Cards, Monster Cards, and Action Cards. Notably, the cards of the Anemo, Geo, Electro, and Dendro Archons will be added, creating opportunities for new and exciting decks.
To fully enjoy the new card additions, two new game modes will be introduced: Arena of Champions and The Forge Realm's Temper.
Arena of Champions
In the Arena of Champions mode, travelers will use their decks to duel against each other, aiming to accumulate a total of five victories. This mode presents a considerable challenge, even for seasoned duelists, as three defeats result in a failed challenge attempt, requiring the player to start over. This mode is perfect for those confident in their deck and TCG skills.
The Forge Realm's Temper
For players seeking a more customizable experience, The Forge Realm's Temper will be a suitable choice. In this mode, players can configure the game difficulty and choose additional conditions to score extra points. This adaptability allows players to select conditions that best suit their decks and play style.
▍Genshin Impact Ver. 3.7 Yoimiya's Story Quest
In the upcoming version 3.7, Yoimiya's story will continue in the second act of her Carassius Auratus Story Quest. With the Decree repealed, Yoimiya has expressed a desire to explore the world beyond her home. As a result, she will embark on a globe-trotting adventure to Sumeru, the Nation of Wisdom, accompanied by the Traveler.
▍Genshin Impact Ver. 3.7 Hangout Events Series X
In addition to Yoimiya's story quest, players will also have the opportunity to reencounter Kaveh in his Hangout Event, which will become available in Version 3.7. Kaveh, the master architect from Sumeru, is an interesting character who, despite his carefree demeanor, holds steadfast to certain principles. During the Hangout, players will have the chance to get to know Kaveh better and learn more about his story.
▍Genshin Impact Ver. 3.7 Divine Ingenuity: Collector's Chapter Event
Another event to be introduced in Version 3.7 is the Divine Ingenuity: Collector's Chapter event. This event, which allows players to design their own Domain, has been upgraded with new gameplay mechanics and challenges.
In this version of the event, players have even more creative freedom to adjust elements such as landforms, mechanisms, coins, stages, opponent settings, and buffs. The event also introduces Co-Op mechanics, allowing players to bring friends to help with challenging stages. However, domain creators must clear their own designs before sharing them with others.
▍Genshin Impact Ver. 3.7 Feast of the Departed Warriors Challenge Event
This event is centered around a mysterious Domain that has appeared near the Falcon Coast, teeming with powerful enemies. Players will need to rely on their martial skills to defeat these foes and earn rewards.
The event will feature three types of adversaries, each based on the Thunder Manifestation, Aeonblight Drake, and the Bathysmal Vishap Herd. Players will have the option to add additional conditions to increase the difficulty multiplier, with increased difficulty resulting in greater rewards. However, players can still earn key rewards and materials, including Primogems, by completing the challenge on lower difficulties.
▍Genshin Impact Ver. 3.7 Fayz Trials: Hypothesis Event
In Version 3.7, we're seeing the return of the Fayz Trials: Hypothesis event. This time, Jami, a researcher from Sumeru, needs assistance with an experiment. Given the Travelers' extensive experience in helping various people across Teyvat, this should be easy.
During this event, Travelers will need to defeat enemies to gain Fayz Tinctures. Once enough of these are collected, they can be used to enter a Time Dilation state. This state allows Travelers to identify their opponents' weaknesses mid-battle, and strategically select moments to capture more weaknesses. In addition, they can use their Supersense Skill to deal massive damage.
The Version 3.7 Special Program has also included a sneak peek into the upcoming nation of Fontaine, adding another thrilling chapter to the world of Teyvat.
The brief teaser showcases the Traveler diving into a vibrant seabed, teeming with underwater life. This colorful spectacle certainly raises anticipation for the new region of Fontaine, known for its technological developments, and protected by Focalor, the Hydro Archon. With the promise of new challenges, stories, and characters, the arrival of Fontaine in Version 4.0 is sure to be a significant milestone.
▍Genshin Impact Version 3.7 Special Program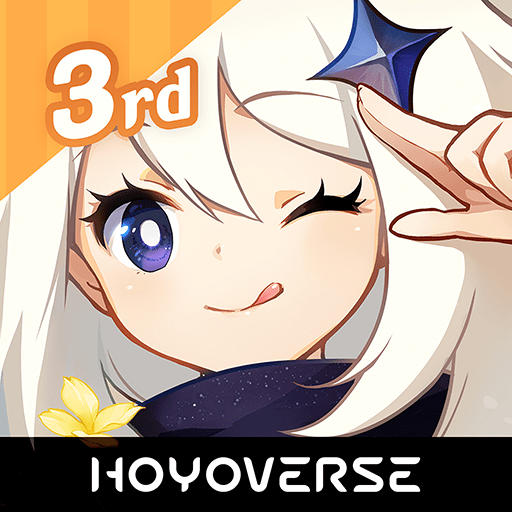 Genshin Impact COGNOSPHERE PTE. LTD. Rate: 4.5
Install