Finger International Technology announced Birdie Wing -Golf Girls' Story- Golf Venus, a smartphone game based on the television anime Birdie Wing: Golf Girls' Story. The game is slated to release this fall in Japan and pre-registration for the game also opens now.
Developed by 7QUARK in partnership with HTC's metaverse brand VIVERSE, Birdie Wing -Golf Girls' Story- Golf Venus is a sports action game in which you operate Eve and Aoi to conquer the golf course rendered in 3D animated graphics. In addition to the single-player mode, the mobile game also has a PvP mode where you face off against friends and other players around the world. The game will also recreate the signature scene in the anime and feature game-exclusive costumes and gear.
Birdie Wing: Golf Girls' Story is originally an original television anime series about golf produced by Bandai Namco Pictures and directed by Takayuki Inagaki. The anime aired its first season from April to June 2022 and its second season started airing last month.
The series follows Eve, a golf player who uses her crude yet effective golfing style to act as a ringer and take money from various challengers in unsanctioned golf games. However, one day after beating another challenger, Eve meets with Japanese golfing prodigy Aoi Amawashi, who manages to defeat her in a 1-hole match. After suffering that defeat, Eve becomes obsessed with her newfound purpose of challenging Aoi to a full 18-hole match and beating her.
Interested players can now pre-register for the game via the official site. All players can obtain Gacha Ticket x 15, Stamina Drink (Large) x 5, Euro x 2,000, Super Nova x 5, special hairstyle and costume for Eve and Aoi when the pre-registration reaches 100,000.
▍Birdie Wing -Golf Girls' Story- Golf Venus PV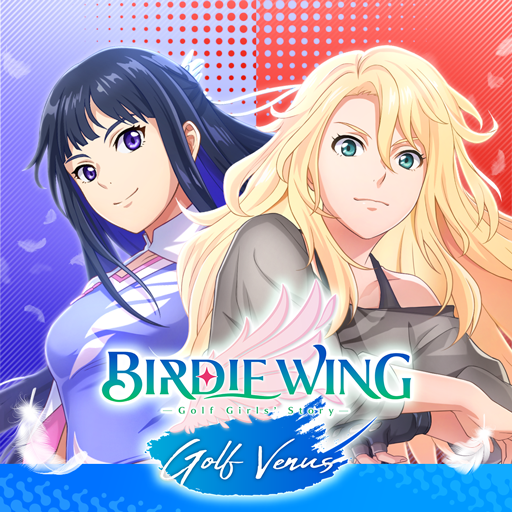 BIRDIE WING -Golf Girls' Story- Golf Venus FINGER INTERNATIONAL TECHNOLOGY CORP. Release Date: 2023 Autumn
Pre-register