MapleStory R: Evolution, an idle game which is authorized by Nexon has just started its pre-registrations in South East Asia. We were able to catch a few sneak peeks of how the game will actually look like with the version that was released in Taiwan and Hong Kong in September 2021.
Based on the well-known MapleStory IP, MapleStory R: Evolution inherits the classic 2D side-scrolling visuals. Many of the characters, monster and even the original soundtracks are all adapted from MapleStory. However, there is a significant difference from the traditional MapleStory, as the game follows an "idle" gameplay instead of the usual RPG adventure playstyle.
*Please note that game terms are translated based on traditional Chinese, and may not be the exact translation of the English version. 
▍5 Classes for Different Playstyles
MapleStory R: Evolution currently has five classes to choose from: Thief, Cannoneer, Bowman, Warrior, and Magician. Gender is not bound to specific classes, so you can choose your class first and then select your preferred gender and appearance.
Depending on your playstyle, your choice of class will largely alter your experience in Maple Story R. For instance, Magicians tend to have lower durability but excel in AOE damage. If you're prefer a class with high damage and survivability, Assassin would be a perfect fit.
▍A Variety of Systems with Casual Gameplay
Although idle games are generally known for their relaxed and casual gameplay, MapleStory R: Evolution offers a variety of systems and features.
In the adventure section, you will find the interface for grinding and battling monsters. Challenge Stages represent different stages of the main storyline, and the rewards become better as you progress further.
On the other hand, Adventure Journey offers cumulative rewards for completing chapters after clearing the main storyline, while the Quick Battle allows you to directly gain rewards from auto-battles for 200 minutes. Players without in-app purchases can enjoy one free quick battle per day.
The Adventure Book allows you to unlock maps, characters, adventures, and monsters you have encountered and receive rewards for doing so. The accumulation bar at the top right represents temporal energy. By entering the Dimension Trail, you can explore different-level maps and earn abundant rewards. There are also additional Storyline quests to complete, as well as other rewards for achieving specific Merit objectives.
Quest provides objective prompts for various tasks. In addition to the main and side tasks, there are also daily tasks known as Daily Objectives. The more tasks you complete and the higher your accumulated activity level, the more rewards you can claim.
There're also a range of PvE content where you can challenge solo or with other players. A Grand Arena is also available in MapleStory R: Evolution for you to test your potential by battling against other players.
▍Customize Your Homeland and Invite Guests for a Visit
The Homeland system is also one of the main features in MapleStory R: Evolution. Players can decorate their own houses here, and the higher the comfort level, the more guests you can accommodate. Guests are system NPCs who visit from time to time and bring good gifts. Sometimes, they may also require you to invite other players to complete battles together.
Players can also visit each other's houses as friends and help accelerate the completion of Treasure Hunt activities. Interacting with NPC guests and furniture can unlock illustration that provide red diamonds, and upgrading furniture can enhance attribute bonuses. By obtaining Homeland Vouchers through guests and dismantling furniture, you can also visit the Homeland Shop to purchase more furniture. This system is not just about aesthetics; it can also significantly increase your battle power!
▍Join Adventure Team for More Exciting Content
In MapleStory R: Evolution's Adventure Team, which are similar to the guild function in other games, players can enjoy a bunch of content including the essential "Daily Quest" and "Cygnus' Quest" where you can donate red diamonds or Coins. There is also a Training Room where you can spend Coins to enhance attribute bonuses. You can also join force with other players to fight powerful boss in Endless Hunt!
By completing these tasks every day, you can use the participation points to cultivate guardians in the "Guardian Pet Room" of the adventure team and claim rewards. In the shop, you can use Coins to purchase specific rare pet fragments and purple-quality totems.
In addition, when the adventure team members complete the game objectives, "Lucky Bags" will be available for all members to claim.
▍Forge Equipments & Skill Up Your Characters
Players can use Ore to forge equipment, and the energy stone obtained by dismantling extra equipment and failing to forge equipment can enhance the equipment level. Using the Star Force, Star Source, and Star Soul obtained in the quests to star up equipment and increase attribute bonuses.
You can also use Coins and Skill Manual to upgrade your characters' Auto Skiill and Rage Skill. And after reaching a specific goal, you can proceed to Job Change, which largely raises the battle power of your characters!
▍Collect Pet, Costumes, Monster Card, and More
Pet, which can be obtained through: Summoning, Dimension Trail, Auction, Packs, is one of the unique features of MapleStory R. You can use candy, drinks, and cake to upgrade the pet level! And every time you get a pet or a pet advances one level, you will unlock new Illustration that provides additional bonuses.
The Fashion House allows you to collect different costumes, which comes with attribute bonuses. And when you reaches Lv.48, the Totem system will be unlocked. Equipping Totem will provide additional bonuses for skills.
The Stigmata, which is unlocked at Lv.60, allows you to use Potential Stone to increase your attribute bonus. At level 94, the Monster Card system is available to further boast up your battle power!
▍Keep Track on Your Battle Power on Avatar
By clicking on the avatar, you can access the complete Attributes information of your character. Here, you have the option to change your name. You can change your name once every day, and the first name change is free of charge. Additionally, you can click on Switch Character to directly select and switch to other characters under the same account and server.
The number displayed in the bottom right corner of your avatar is your current chara\cter's battle power. The fist next to the battle power number provides you with various goals and suggestions, such as how to improve your Ranking (battle power) and ways to obtain more Coins, experience, or Red Diamonds. Increasing your ranking can also earn you titles and rewards in Red Diamonds. 
▍Make Good Use of Coins, Red Diamonds, and Blue Diamonds
Coins are the basic currency and are required for many cultivation systems. As you progress in the game, Coins will become increasingly scarce, so it's essential to accumulate them continuously. Non-paying players can obtain 30,000 Coins for free three times a day and can also purchase 160,000 Coins for 20 diamonds once.
Blue Diamonds and Red Diamonds are both considered premium currencies. Red Diamonds can be obtained by completing quests and achievements, and there are many ways to acquire them. They can be used for shopping in the store and auction house. Additionally, you can use Red Diamonds to purchase Star Moonstones for Summoning pets. Blue Diamonds can only be obtained through recharging and you can use them to purchase useful and premium packages in the Store.
▍A Bunch of Benefits Awaits!
To make your adventure in Maple Story R: Evolution more comfortably, players can enjoy the Daily Sign-In, Adventure Welfare (main storyline progress rewards), and Resource Retrieve features, which gives you different rewards to process the game.
▍Enjoy a Slow-Paced Gaming Life in MapleStory R: Evolution!
Although MapleStory R: Evolution is an idle game, the system, instances, and events are very rich! And it also combines a variety of different mini-games! The difficulty is acceptable, and you don't have to spend a lot of time to form a complete team.
If you want a more casual approach to the game, you can choose to only finish important quests everyday but if you have spare time to have fun, many exploration areas are worth a try, so you can experience this game at your own pace!
The above-detailed introduction of the game is provided for the reference of players who are interested in this game! The South East Asia version of MapleStory R: Evolution is now available for pre-registration! Stay tuned on the official social media for more information!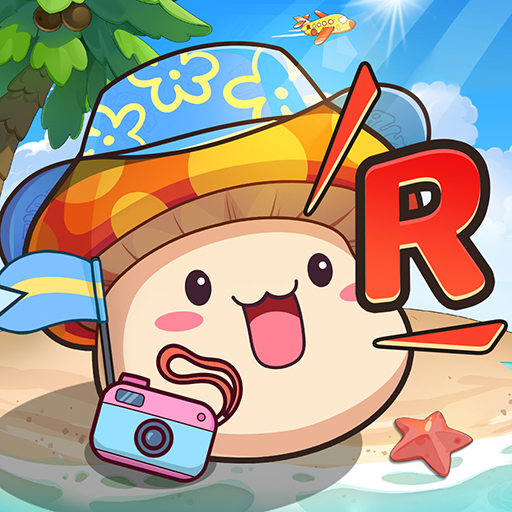 MapleStory R: Evolution | เอเชียตะวันออกเฉียงใต้ RASTAR GAMES (HK) CO.,LIMITED Rate: 3.6
Install