DMM Games announced that it will be releasing the smartphone version of the 3D idle RPG Jewel Princess Reincarnation in Japan on June 6, 2023. Previously launched on the DMM Games platform for PC, Jewel Princess Reincarnation is a new title for the PC game Jewel Princess which ended service in December 2021.
Just as its title suggests, the game centers on the gem anthropomorphic princess such as Diamond, Sapphire, Ruby, and more who take on an adventure with the protagonist to save the world from its destruction. The revival of the title is equipped with new gameplay elements, as well as an easy-to-grasp auto-battle system.
Pre-registration of the game has exceeded 100,000, which means that you will receive various in-game items such as Gem x 1,400, Normal Gacha Ticket x 10, and SSR Gold Crystal when the game officially launches. A new pre-registration tier was also announced, where you could receive Gem x 300 and Normal Gacha Ticket x 2 when the pre-registration reaches 150,000.
▍Jewel Princess Reincarnation Story
"When the stars are in trouble, the savior comes from beyond time."
A world where humans and jewel princesses coexist…
Summoned by the will of the stars, the main character is rescued by a girl when he is attacked by demonic crystals in the awakened forest.
The girl's name is Leah Fal.
According to legend, she told him that the main character was the Messiah, and after that, she decided to work with him.
Jewel princesses you meet in various places, forces that you don't know if they're friends or foes, the mysteries of the past world…
A new journey to save the planet begins now.
▍Jewel Princess Reincarnation Gameplay
Jewel Princess Reincarnation is a 3D idle RPG where you can obtain training materials and experience by simply leaving the game alone, but the Jewel Princesses are too cute to be missed.
The game is equipped with incandescent 3D battles with a variety of skill effects and a full-auto system that even casual players can enjoy. The game also has a lot of content, such as towers, dungeon exploration, labyrinths, guilds, and arenas.
JEWEL PRINCESS DMMGAMES

: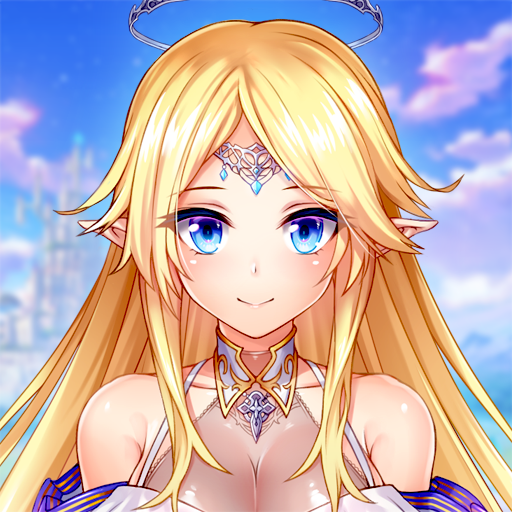 Jewel Princess Reincarnation DMMGAMES

: