Helix Waltz, the vintage European fashion game recommended by the App Store, is officially released today! A storm is brewing beneath the seeming tranquility of Finsel, conspiracies are swirling all around you. To restore your family name and achieve family revival, you have to dress-up with the most gorgeous evening gown, put on the most delicate makeup, attend various different balls to waltz with more than 50 characters, spread rumors and uncover the hidden truth. Are you ready to start this dangerous adventure?
▍Awakening Trailer
▍The Blue-eyed Girl Dancing on the Knife's Edge
Playing as the blue-eyed girl, your childhood will fall upon great heartache and sorrow. When the opportunity to return to the upper class arrives, you may suffer the frustration of being seen through and being used by others. However, to restore your family name and to survive the harsh realities of high society, you will have to continue this adventure of waltz. The more acquaintances you make, the more careful you will have to be with every word you speak, as well as each decision and action you make as lies, jealousy, secrets, and traps swirl all around you…This ballroom mystery of 800,000 words is now awaits for you to explore!
▍More than 50 Characters and Independent Stories
Each character comes with their own story, packed with complicated relationships across the various families in the game. Interact with different characters and explore their unique characteristics to gain Intel and uncover the truth you have been pursuing all this time. Yet, gathering intelligence is never easy! An excellent spy must remember the likes and dislikes of everyone around and be able to deduce the topics of others' interest. Remember: your task is to acquire intelligence from them. The beautiful outfits are merely one of the methods to dazzle them and get what you want.
▍Ladies' War That You Can't Afford to Lose
Everybody was born with a heart for beauty, women are no exceptions. No woman wants to be outdone by others when they turn up to the ball. When Greek meets Greek, then comes the tug-of-war; when lady meets lady, then comes the war of ladies. To guarantee victory, ladies must have a clear understanding of current fashion trends as well as the strengths and weaknesses of her competitors. What's more, ladies must collect various designs to add their own flare to what's in vogue; after-all fashion trends change all the time. A fixed set of outfits cannot assure your victory forever!
▍A Romantic Audio-Visual Feast
Apart from various European style outfits, this game also introduces many beautiful music pieces as the ballroom background music. The music style that perfectly fits the middle age background, coupled with the gorgeous outfits, enable you to experience and feel the life of a noble lady. As you explore various scenes and bump into different characters, customized background music will come to your ears and you will wonder why your heartbeat is echoing in your ears, are you having a crush or is the tension too much?
▍Various Starter Gifts Await
Exclusive outfits and various starter gifts are waiting for you. Join us in this grand dancing party and make your mark in high society now!
● Log into the game for seven days in a row to win the complete set of 6-Star outfit The Forest Queen;
● Join events held on our Helix Waltz Facebook Page to win valuable prizes;
● Open Material Egg (10x) during event period for a chance to win exclusive event items;
● Special discount for Starter Giftpack;
● Level up in game to enjoy generous rewards.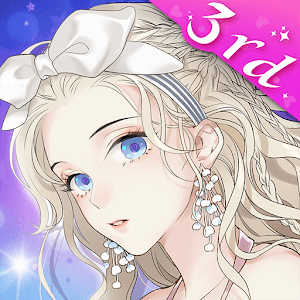 Helix Waltz | English Helix Waltz | English uBeeJoy Rate: 4.5
Download