Helix Waltz has announced that they will be having a booth at the upcoming C3AFA Singapore 2018! Find out more about what the booth will have in the official press release below.
<<Official Helix Waltz Press Release>>
Helix Waltz is coming to C3AFA Singapore 2018 this weekend. We've prepared a beautiful castle at Booth A90 to fulfill every girl's fantasy! Inside, there will be exciting events and limited prizes waiting for you to claim. Don't miss out on the chance to win special Helix Waltz goodies~
▍Details:
Event Time: Nov. 30-Dec. 2
Location: Suntec Singapore Convention and Exhibition Center, Booth A90
By joining the events at this fantasy castle booth, you will have a chance to take away special prizes from lucky draws as well as a chance to win exclusive Helix Waltz goodies and QooApp's limited gift. Various exclusive Helix Waltz prizes including Hydrangea Acrylic Stands, Helix Waltz Character Keychains, Can Badges and Magda's Lolita Hairbands await you!
Additionally, Magda, Alan, Starr Mayphis and Andre Wolf will be coming from within the game and into real life to join us at our booth! Join us at C3AFA Singapore dancing ball to interact with Helix Waltz characters in person~
From 29th November – 6th December, the most exciting flower event will take place in Helix Waltz as well. Collect flower-themed outfits and become the Flower Goddess of Helix Waltz!
Above all else, there will also be even exclusive flower theme partners await you to invite. By completing the event quests, you will have a chance to take these amazing dancing partners home!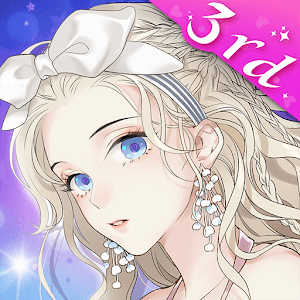 Helix Waltz | English Helix Waltz | English uBeeJoy Rate: 4.5
Download