A new anime series is confirmed for "Digimon Adventure" (デジモンアドベンチャー) and is scheduled to premiere in April 2020. A new visual and PV are also revealed.
Under the title of "Digimon Adventure:", the anime is a modern retelling of the series set in the year 2020.
"Digimon Fusion" episode director Masato Mitsuka (三塚 雅人) is directing the series at Toei Animation. "One Piece" scriptwriter Atsuhiro Tomioka (冨岡 淳広) is supervising the series scripts, and Katsuyoshi Nakatsuru (中鶴 勝祥) returns from Digimon Adventure to design the characters.
▍PV
DIGIMON ADVENTURE: Official Teaser Trailer [English]
▍Story
The new anime will feature a brand-new story of Taichi Yagami (八神 太一) when he is in his fifth year in elementary school and his partner Agumon. Taichi is preparing for his summer camping trip when a large-scale network malfunction occurs.
His mother and younger sister Hikari get stuck on a train that won't stop moving, and Taichi heads to Shibuya in order to help them. However, on his way there, he encounters a strange phenomenon and sweeps him up into the Digital World along with the other DigiDestined.
Digimon ReArise | Japanese BANDAI NAMCO Entertainment Inc.

: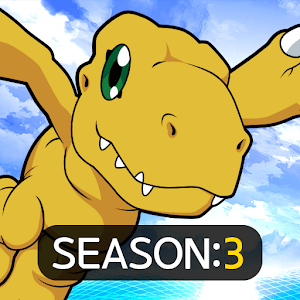 Digimon Soul Chaser Season2 Cayenne's Ark Rate: 3.2
Download
Digimon ReArise | Global (English,Chinese,Korean) BANDAI NAMCO Entertainment Inc.

: