Hong Kong-based game publisher Oasis Games revealed that it will release GREE's RPG "Bleach: Immortal Soul" for iOS and Android devices in English this spring. The pre-registration of the game has also started.
Based on the TV anime adaptation of Tite Kubo's (久保 帯人) adventure manga "Bleach", "Bleach: Immortal Soul" is a strategic character-based team RPG, which set in Karakura Town. It also features animated chapters that let players collect and train characters from the franchise.
▍Overview
In the game, players will be able to develop your dream team to defeat Hollows and guide lost souls to the Soul Society. The anime world of Bleach also comes to life with rich graphics
Team selection, attack choice, and combo accuracy determine players' success in the turn-based battle. Players can unlock characters through Story missions, recruitments, and other daily tasks.
Players can also join or form Squads with other players to battle against powerful bosses, make new friends, and claim additional rewards by leveling up their Squad's ranking and power.
▍Pre-registration
Players can now pre-register the game via the official website and you will receive a generous gift pack upon launch.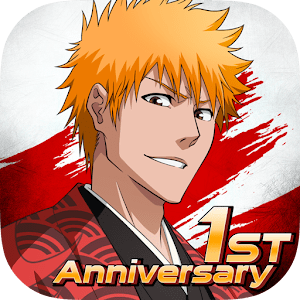 Bleach: Immortal Soul | Global OASIS GAMES LIMITED

: