The TV anime "IDOLiSH7 Second BEAT!", the second season of the series, announces that the anime will return with episode 3 on 4th October 2020. A new PV showcasing footage from episode 5 and beyond is also revealed.
"IDOLiSH7 Second BEAT!" premiered in April, but was delayed starting with the fifth episode due to the continuous spread of the new coronavirus disease (COVID-19).
The anime's Blu-ray&DVD 1st Volume will be released on 26th November. It will comes with a special inner jacket visual illustrated by the game's original character designer and mangaka Arina Tanemura (種村有菜).
▍Synopsis
The series follows Tsumugi Takanashi, an inexperienced manager for a new idol group under her father's small agency. The idol group is named "Idolish7," and consists of seven male singers, each with their own unique personality and background. She must train and turn all of them into the famous idols, all the while struggling against the hardships of the entertainment industry.
▍Staff and Production
The anime season 1 director Makoto Bessho (別所 誠人) is returning to direct the new season at TROYCA, and Ayumi Sekine (関根 アユミ) is back as the series script supervisor. Also credited as returning are supervisor Ei Aoki (あおき えい), original character designer Arina Tanemura (種村 有菜), and animation character designer Kazumi Fukagawa (深川 可純).
▍ Characters and Cast
■ Iori Izumi (和泉 一織) – CV: Toshiki Masuda (増田 俊樹)
■ Yamato Nikaidō (二階堂 大和) – CV:Yūsuke Shirai (白井悠介)
■ Mitsuki Izumi (和泉 三月) – CV: Tsubasa Yonaga (代永 翼)
■ Tamaki Yotsuba (四葉 環) – CV: KENN
■ Sōgo Ōsaka (逢坂 壮五) – CV: Atsushi Abe (阿部 敦)
■ Nagi Rokuya (六弥ナギ) – CV: Takuya Eguchi (江口 拓也)
■ Riku Nanase (七瀬 陸) – CV: Kenshō Ono (小野 賢章)
■ Gaku Yaotome (八乙女 楽) – CV: Wataru Hatano (羽多野 渉)
■ Tenn Kujō (九条 天) – CV: Sōma Saitō (斉藤 壮馬)
■ Ryūnosuke Tsunashi (十 龍之介) – CV: Takuya Satō (佐藤 拓也)
■ Momose Sunohara (春原 百瀬) – CV: Sōichirō Hoshi (保志総一朗)
■ Yukito Orikasa (折笠 千斗) – CV: Shinnosuke Tachibana (立花慎之介)
■ Tsumugi Takanashi (小鳥遊 紡) – CV: Satomi Satō (佐藤聰美)
IDOLiSH7 | Japanese BANDAI NAMCO Online Inc. Rate: 4.8
Install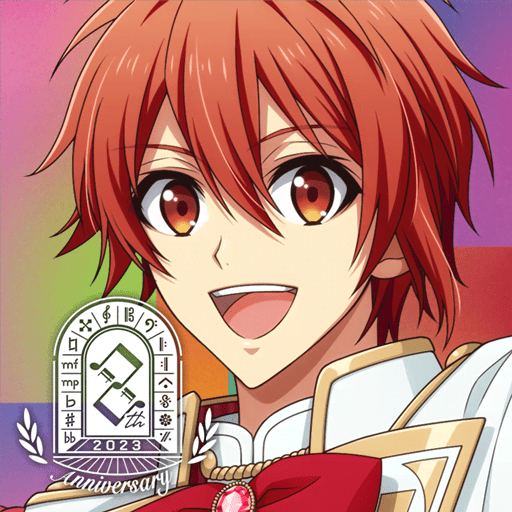 IDOLiSH7 | Traditional Chinese BANDAI NAMCO Online Inc. Rate: 4.9
Install