The TV anime adaptation of Liber Entertainment's "A3!" actor-training smartphone game reveals a key visual for the Winter Troupe. The anime Season Autumn & Winter will premiere on 12th October 2020.
The opening song for Season Autumn & Winter "Circle of Seasons" is performed by the Troupe's leader Sakuma Sakuya (CV:Koudai Sakai), Sumeragi Tenma (CV: Eguchi Takuya), Banri Settsu (CV:Chiharu Sawashiro) and Tsumugi Tsukioka (CV: Atsushi Tamaru). It is on sale on 21st October.
The members of Autumn and Winter Troupe perform the ending songs "ZERO LIMIT" and "Thawing," which is on sale on 25th November.
The Blu-ray and DVD of the fourth chapter of SEASON SPRING & SUMMER will be released on 16th September.The jackets feature a special illustration by the game's character designer Ryo Fujiwara (冨士原良). It comes with a drama CD featuring Season Summer Extra Episode vol.02.
■ Drama CD Preview
▍ Synopsis
Director! Please help us bloom!"
In Tokyo, there is a place called Velude Way. It is a district notorious for its performers and theatrical groups. Izumi Tachibana, who was previously a stage actress, arrives with a letter that reads, "Full of debt! Zero customers! Only one actor!" It describes the current state of the once-popular theater group Mankai Company. Her task is to rebuild the company to its former glory as the new owner and chief director.
▍ Staff and Production
The series is directed by anime movie Black Fox director Keisuke Shinorhara (篠原啓輔) and animed by P.A.WORKS x Studio 3Hz, based on the original characters of illustrator Ryo Fujiwara (冨士原 良). Nakazono Manato (中園真登) is the vice director and Hayashi Naoki (ハヤシナオキ) is responsible for the series composition.
▍ Cast
Autumn Troupe
■ Banri Settsu (摂津 万里) – CV: Chiharu Sawashiro (沢城千春)
■ Juza Hyodo (兵頭 十座) – CV: Shunsuke Takeuchi (武内 駿輔)
■ Taichi Nanao (七尾 太一) – CV: Kento Hama (濱健人)
■ Omi Fushimi (伏見 臣) – CV: Kentaro Kumagai (熊谷健太郎)
■ Sakyo Furuichi (古市 左京) – CV: Yoichi Hose (帆世雄一)
Winter Troupe
■ Tsumugi Tsukioka (月岡 紬) – CV: Atsushi Tamaru (田丸 篤志)
■ Tasuku Takato (高遠 丞) – CV: Takuya Satō (佐藤 拓也)
■ Hisoka Mikage (御影 密) – CV: Junta Terashima (寺島 惇太)
■ Homare Arisugawa (有栖川 誉) – CV: Toshiyuki Toyonaga (豊永 利行)
■ Azuma Yukishiro (雪白 東) – CV: Tetsuya Kakihara (柿原 徹也)
Spring Troupe
■ Sakuma Sakuya (佐久間咲也) – CV: Koudai Sakai (酒井広大)
■ Usui Masumi (碓氷真澄) – CV: Yuusuke Shirai (白井悠介)
■ Minagi Tsuzuru (皆木綴) – CV: Koutarou Nishiyama (西山宏太朗)
■ Chigasaki Itaru (茅ヶ崎至) – CV: Shintaro Asanuma (浅沼晋太郎)
■ Citron (シトロン) – CV: Masashi Igarashi (五十嵐雅)
Summer Troupe
■ Sumeragi Tenma (皇天馬) – CV: Eguchi Takuya (江口拓也)
■ Yuki Rurikawa (瑠璃川幸) – CV: Shunichi Toki (土岐隼一)
■ Muku Sakisaka (向坂椋) – CV: Yoshitaka Yamaya (山谷祥生)
■ Misumi Ikaruga (斑鳩三角) – CV: Daisuke Hirose (廣瀬大介)
■ Kazunari Miyoshi (三好一成) – CV: Ren Ozawa(小澤廉)
■ Matsukawa Isuke (松川伊助) – CV: Katsuyuki Konishi (小西克幸)
■ Tachibana Izumi (立花いづみ) – CV: Kaori Nazuka (名塚佳織)
A3! | Simplified Chinese 嗶哩嗶哩

: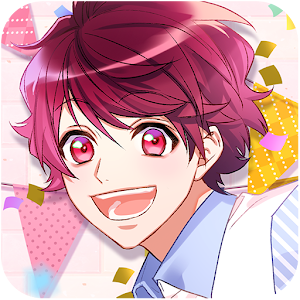 A3! | English CYBIRD

: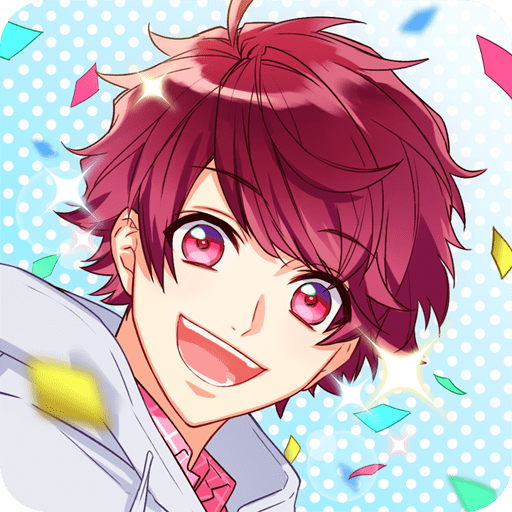 A3! | Japanese 株式会社リベル・エンタテインメント Rate: 4.7
Install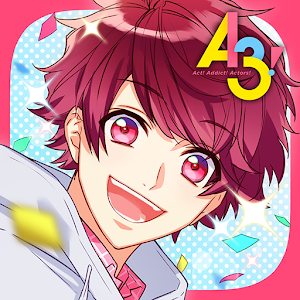 A3! | Traditional Chinese Yongchao Chen

: