The TV anime adaptation of Fuse's light novel series "That Time I Got Reincarnated as a Slime" ( 転生したらスライムだった件), also known as "TenSura," reveals the 2nd PV and new cast for the second season. The anime is scheduled to premiere in January 2021 with 2 cours.
▍2nd PV






▍New Cast
■ Hinata Sakaguchi – CV: Manami Numakura (沼倉愛美)

■ Shōgo Taguchi – CV: Chiaki Kobayashi (小林千晃)

■ Kyōya Tachibana – CV: Sho Nogami (野上翔)

■ Kirara Mizutani – CV: Hiyori Kono (河野ひより)

■ Albis – CV: Ai Kakuma (加隈亜衣)

■ Suphia – CV: Yō Taichi (大地葉)

■ Grucius – CV: Satoshi Hino (日野聡)

■ Mjurran – CV: Atsumi Tanezaki (種﨑敦美)
▍Synopsis
Corporate worker Mikami Satoru is stabbed by a random killer, and is reborn to an alternate world. But he turns out to be reborn a slime! Thrown into this new world with the name Rimuru, he begins his quest to create a world that's welcoming to all races.
▍Staff and Production
Original Work: Fuse (伏瀬)
Director: Atsushi Nakayama (中山敦史)
Series Composition: Kazuyuki Fudeyasu (筆安一幸)
Character Design: Ryouma Ebata (江畑諒真)
Monster Design: Takahiro Kishida (岸田隆宏)
Art Director: Ayumi Sato (佐藤歩)
Art Setting: Tomoyasu Fujise (藤瀬智康), Masahiro Sato (佐藤正浩)
Color Design: Yuki Saito(斉藤麻記)
Director of Photography: Hiroshi Sato (佐藤洋)
Graphic Design: Yuji Ikuhara (生原雄次)
Editing:Yumi Jinguji (神宮司由美)
Sound Effects: Jin Aketagawa (明田川仁)
Music: Elements Garden
Animation: Eight Bit
▍

Cast

■ Rimuru – CV: Miho Okasaki (岡咲 美保)
■ Great Sage – CV: Megumi Toyoguchi (豊口 めぐみ)
■ Benimaru – CV: Makoto Furukawa (古川慎)
■ Shuna – CV: Sayaka Senbongi (千本木彩花)
■ Shion – CV: M・A・O
■ Souei – CV: Takuya Eguchi (江口 拓也)
■ Hakuro – CV: Hōchū Ōtsuka (大塚 芳忠)
■ Ranga – CV: YChikahiro Kobayashi (小林 親弘)
■ Gobta – CV: Asuna Tomari (泊明日菜)
■ Rigurd – CV: Kanehira Yamamoto (山本兼平)
■ Gabil – CV: Jun Fukushima (福島 潤)
■ Geld – CV: Taro Yamaguchi (山口太郎)
■ Diablo – CV: Takahiro Sakurai (櫻井孝宏)
■ Hinata – CV: Manami Numakura (沼倉愛美)
■ Clayman – CV: Takehito Koyasu (子安武人)
■ Shōgo Taguchi – CV: Chiaki Kobayashi (小林千晃)
■ Kyōya Tachibana – CV: Sho Nogami (野上翔)
■ Kirara Mizutani – CV: Hiyori Kono (河野ひより)
■ Albis – CV: Ai Kakuma (加隈亜衣)
■ Suphia – CV: Yō Taichi (大地葉)
■ Grucius – CV: Satoshi Hino (日野聡)
■ Mjurran – CV: Atsumi Tanezaki (種﨑敦美)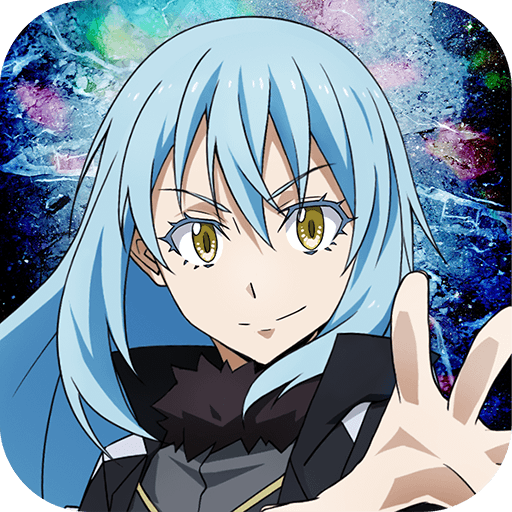 That Time I Got Reincarnated as a Slime: Lord of Tempest Gamegate INC. Rate: 4.1
Install