Sumzap's "KonoSuba: Fantastic Days" mobile game has announced a collaboration with the third season of "Is It Wrong to Try to Pick Up Girls in a Dungeon?" anime starting from April 30.
▍Collaboration Story Event
Players will be able to obtain ★ 4 Bell by defeating the boss three times in the "Blessing those who seek encounters in this dungeon!" event. A fully voiced collaboration-only original story featuring the "DanMachi" characters and a special episode of Ais (CV: Saori Onishi) are also available.
▍Login Bonus
To celebrate the collaboration with "DanMachi," a login bonus campaign will give away "quartz" and "10 free gacha tickets" to those who log in to the game during the April 30 ~ May 14.
▍Free Gacha Draws
From April 30, players can draw free 10x gacha with one ★ 3 character guaranteed.
You can obtain up to 5 free 10x gacha tickets by clearing login bonuses and special missions during the collaboration period.

▍Collaboration Gacha
Collaboration limited members ★ 4 Ais, Aqua, and Darkness will appear in "Is It Wrong to Seek a Dungeon? III Collaboration Gacha" to be held from April 30, 2021.
■ ★ 4 [Beautiful Sword Princess] Ais

■ ★ 4 [Megami Showdown] Aqua

■ ★ 4 [Lesson from the Sword Princess] Darkness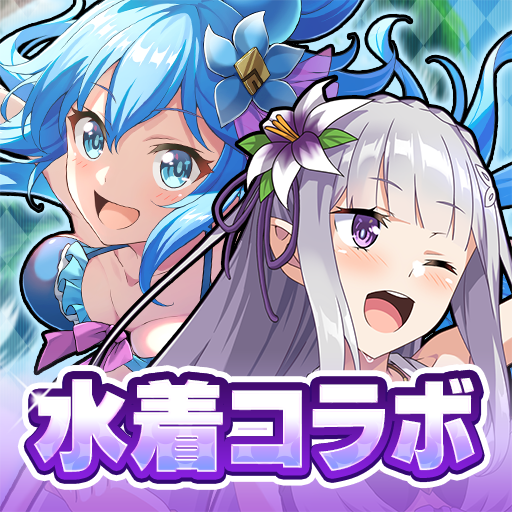 KonoSuba: Fantastic Days! | Japanese Sumzap, Inc. Rate: 4.4
Download