1) Would you mind introducing yourself to the readers of QooApp?
Rasheed Abueideh: a Dad, computer engineer and a game designer from Palestine, I love games and I try to create games in my free time since my full time job is not in gaming.
2) What inspired you to create this game?
When the war started in Gaza and i saw the images of the killed kids in their parents hands I was shocked, I had a weird feeling, it's a combination of sadness, fear, empathy and anger, All what i was thinking of is "what if this happened to me".So i made this game as a self expression about my feeling regarding whats happening in my country.
3) How did you feel when creating this game?
It was a hard job to do this game since it represent the pain of many people and a true life we have, every time I had to worked on this game I remember those kids and the strong feeling of losing one of your kids.
4)What difficulties did you have when the game was released? After the game was released?
We had an issue with Apple, at the beginning they refused to publish the game as a game, they told me that I have publish it under the news category or reference category but not under the games category, they claim it has a political statement.
But after the support from the game developers community Apple reversed its decision.
5) How will you describe the game? What do you hope your players will feel when playing this game?
Its a short game with a deep emotional experience.
They will be sad after playing this game for sure and I hope this will make them empathizes with this case.
6) Do you plan on creating more games in the future?
I'm looking forward to do more games, but now I don't have enough resources to do that by my self.
7) What do you want to tell the players of this game?
I hope this game will open your eyes about this case and maybe you can do something to help.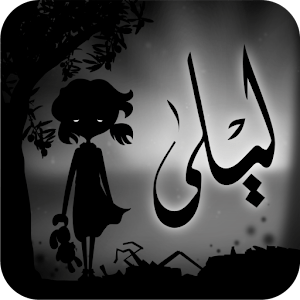 Liyla and The Shadows of War Rasheed Abueideh Rate: 3.9
Install