Bushiroad announced that the compilation film of ARGONAVIS from BanG Dream! anime series will open in Japan on November 19, 2021. The film is titled ARGONAVIS from BanG Dream! Ryusei no Obligato (劇場版アルゴナビス 流星のオブリガート). A teaser visual and video have been revealed.
The compilation film will reconstruct the TV episodes' screenplays following the story of Argonavis and GYROAXIA, with re-recorded voices and newly animated footage. An all-new feature film is also set to be released in the summer of 2022.
The Argonavis from BanG Dream! TV anime premiered in April 2020. A smartphone game adaptation ARGONAVIS from BanG Dream! AAside by Bushiroad and DeNA was also released on January 14, 2021.
▍ Teaser Trailer
▍Staff and Production
Director: Hiroshi Nishikiori
Series composition: Nobuhiro Mōri
Character design: Hikaru Miyoshi
Animation: Sanzigen
▍Cast
ARGONAVIS
■ Ren Nanahoshi – CV: Masahiro Itō
■ Yūto Goryō – CV: Daisuke Hyūga
■ Wataru Matoba – CV: Seiji Maeda
■ Banri Shiroishi – CV: Shohei Hashimoto
■ Rio Kikyō – CV: Shūta Morishima
GYROAXIA
■ Nayuta Asahi – CV: Jin Ogasawara
■ Reon Misono – CV:Takumi Mano
■ Ryo Akebono – CV: Hiroto Akiya
■ Miyuki Sakaigawa – CV: Kōsuke Miyauchi
■ Kenta Satozuka – CV: Shinichi Hashimoto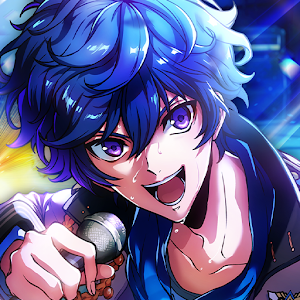 ARGONAVIS from BanG Dream! AAside DeNA Co., Ltd.

: