Ujoy Games has announced that its popular mobile title, Soul Tide, is now available for pre-registration in Japan. Soul Tide was a "Dungeon RPG"originally released in China and has garnered over 2 million pre-registrations. But now, it is coming to Japan! Unfortunately, no release date was disclosed as of yet.
In Soul Tide, players will take on the role of Summoner as you summon souls as "dolls" and explore dungeons with them. Conquer the Labyrinth and uncover the secrets of a witch who had plunged the world into war!
▍Pre-Registration
Players can now pre-register Soul Tide by following the official Twitter/ via Google Play/ App Store. The pre-registration rewards will give away up to 2000 Moonlight Flowers and a special uniform skin for Asuna Hoshimi! The reward brackets are as follows:
50,000: Moonlight Flower x 500
100,000: Moonlight Flower x 500
200,000: Moonlight Flower x 1000
300,000: Moon Contract x5
400,000: Moon Contract x5
500,000: Uniform Skin (Asuna Hoshimi)
▍Soul Tide Story
Soul Tide takes place on the Crescent Moon Continent, where the battle between the Order and witches has been ongoing.
All of a sudden, a mysterious dimension with inexhaustible magical power has appeared. Named "The Boundary", it was identified as a labyrinth made up of countless dimensions, and it seems that the witches are plotting further intrigues there.
The Order has tried to explore the Boundary, but the labyrinth swallows people's souls. Therefore, a being called "Sleeping Doll" is born, who summons the deceased of other worlds to the Crescent Moon Continent, materializes and revives them. You are appointed as a "puppeteer" to lead the dolls summoned from the other worlds, and explore a labyrinth full of dangers…
▍Soul Tide Characters & Cast
■ Virginia – CV: Mai Nakahara
A kind and slightly screwed up apprentice priest. She's able to heal people's hearts thanks to her holy power, and she firmly believes that his mission is to protect the world, though her past has never been revealed. She rarely gets angry, and has a heart that gently comforts those who have made mistakes, but she can also lecture like a mother when it comes to the details of daily life.
■ Hoshimi Asuna – CV: Rina Satō
She may look like an ordinary high school girl, but she actually has the supernatural ability to predict the future. Calm, dynamic, and a top-notch tactician, Asuna was once the leader of the resistance. In fact, she likes cute bow ribbons, which is unexpected. Her weakness is her poisonous tongue.
■ Freesia – CV: Yukari Fukui
A naïve, yet yandere girl. She is usually just a quiet girl who loves flowers, but because of her dark past, she bears a hating grudge against humanity and doesn't trust them, even those with good intentions. She is talkative when it comes to flowers, but often goes out of control after a casual comment, and has a morbid possessiveness over the things she likes.
■ Liliryo – CV: Mariya Ise
The lady of the Spirit Tribe and a goblin warrior. Has history of fighting for justice even though she was despised as a traitor, and has the courage to never give up no matter what.
Although she is gentle at heart, her dynamic personality has caused her to rebel against what a girl should be, and she has no mercy for those who judge her by her looks.
■ Colcher – CV: Kaori Nazuka
A princess from a mysterious planet where demons, humans, and gods coexist together. She was born with the fate of royalty, and although she has the determination and ability to devote herself to her country as the future queen, she has no idea about the common sense of ordinary people's lives. She knows how to brew tea, but only her favorite blend: milk tea.
■ Benten – CV: Rie Takahashi
Although she wears maid clothes, her true identity is unknown, but she self-proclaims to be the world's best exorcist and has a greater sense of justice than others. Although she appears to be a quiet person, she often acts out of line in the name of exterminating demons. Because of her past of poverty, she has a strong appetite, and eats anything she can in order to replenish her spiritual power.
▍Different Scenery at Day and Night!
The game interacts with your mobile device's weather app and clock, and changes in accordance to your current weather and time! The characters' voices also change depending on the weather and time of day, allowing for a better immersion with the world of Soul Tide. The game also features Live2D implementation with vividly drawn out special moves of the beautiful characters. You can also enjoy the beautiful illustrations of each character at your leisure.
▍Soul Tide PV
Follow QooApp official Facebook / Twitter / Google News to get the latest ACG information!
Soul Tide | Simplified Chinese 鬼臉科技 Rate: 4.2
Download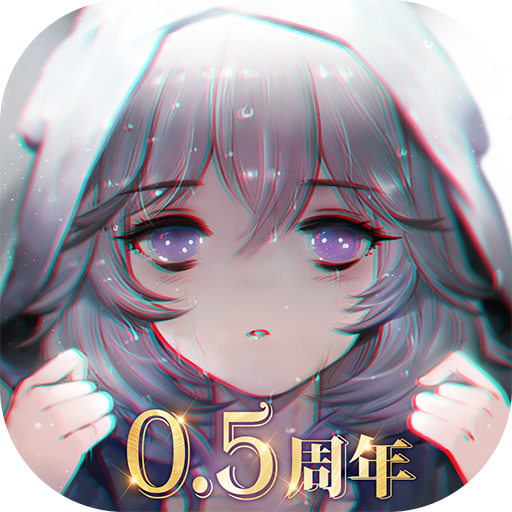 Soul Tide | Japanese Ujoy Games Rate: 4.3
Download