Aiming announced that Caravan Stories fantasy RPG will hold a collaboration event with the popular anime series Overlord from May 24 to June 7. The event will be available on all of the game's versions: Mobile, PC, PlayStation 4, and Nintendo Switch.
In this collaboration event, Momonga, the absolute master of the Nazarick Underground Tomb, will descend on the world of Caravan Stories with his guardian supervisor Albedo and hierarchical guardian Shalltear in tow.
▍Caravan Stories x Overlord Collab Characters
■ Ainz Ooal Gown – CV: Satoshi Hino
"I shall show to you my unparalled strength!"
Ainz is capable of destroying the surrounding enemies with his superlative magic Fallen Down, which he used against Shalltear at the end of the first season. Death Knight can also be summoned during battle to eliminate enemies who try to approach Ainz.
■ Character PV
■ Albedo – CV: Yumi Hara
"Those who go against Ainz-sama's ideals shall be given a swift death punishment!"

Albedo is a tank that protects Ainz and his allies with a bardiche in his hand. However, although she is a tank, she is also an excellent attacker and will bring the hammer of death down on anyone who opposes Ainz or the Nazarick Tomb.
■ Character PV
■ Shalltear – CV: Sumire Uesaka
"You should be grateful, for am I capable of giving you a painless death!"

The fresh-blooded war maiden is an excellent long-range and melee attacker. She slaughters and absorbs the HP of approaching enemies, charms enemies at a distance with her Enchanted Magic Eye, and throws her spear at them, dealing massive damage. Her Blood Frenzy skill is also capable of dealing heavy counter damage against enemies.
■ Character PV
▍Caravan Stories x Overlord Collab Operation: Conquest of Iaru
In this event, you will receive a request for cooperation from Ainz as part of Operation: Conquest of Iaru. You can receive various rewards for accepting requests directly from Ainz.

Materials to strengthen Ainz, Albedo and Shalltear can be obtained, so make your collab characters stronger by clearing all quests!
▍Caravan Stories x Overlord Collab Follow & RT Campaign
To celebrate the collaboration, a follow and retweet campaign will be held on Twitter to win original novels and autographs of the voice actors! To participate in the campaign, follow the following accounts and retweet the tweets.

Four winners will be selected by drawing to receive a complete set of the original Overlord novel (Volumes 1 through 14), as well as autographed boards of Satoshi Hino (Ainz), Yumi Hara (Albedo), and Sumire Uesaka (Shalltear)!
Follow QooApp official Facebook / Twitter / Google News to get the latest ACG information!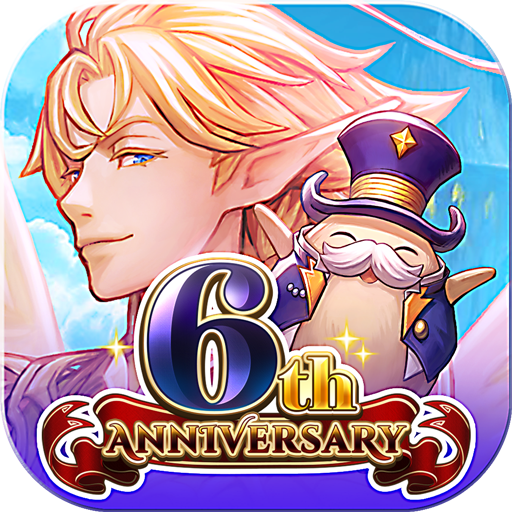 Caravan Stories | Traditional Chinese 日商艾鳴網路遊戲股份有限公司台灣分公司 Rate: 4.2
Install
Caravan Stories | Japanese Aiming Inc. Rate: 3.9
Install