Crypton Future Media's virtual singers Kagamine Rin and Len are having their first solo 3DCG live concert, Happy 14th Birthday Party 'Two You☆★ at Tokyo's Toyosu PIT from July 7 to July 8! The 2-day concert will be split between solo performances in the day and duo performances at night. Day 1's solo performance will belong to Rin, and day 2's solo performance belonging to Len.
The live stream for the concert's fourth show will be available globally on July 8, 19:00 [JST]! The live stream will be viewable on Streaming+, a streaming service provided by eplus. Tickets can be purchased at their English official website, with normal tickets for the concert being priced at JPY$3,000, or JPY$8,000 for the special edition which will come with an assortment of concert goods. The concert will be archived until July 11.
▍Happy 14th Birthday Party 'Two You Announcement Video
The theme song for the concert is "Like YEAH!" (いいねってYEAH!) created by Jesus-P From Wonderful☆Opportunity. Wonderful☆Opportunity is a doujin circle creating songs for Kagamine Rin and Len. The group has been around since as early as 2009 and is responsible for songs Like リモコン (Rimokon), 8HIT, and more! Check out a snippet of it from the concert announcement!
▍ Happy 14th Birthday Party 'Two You Visuals
To celebrate the concert, official art was commissioned by the concert's Twitter group, check out the special art by prominent artists below!
Artist: @tamak0
Artist: @sainexxx
Artist: @miwasiba
Artist: @nokuhashi
▍Available Concert Goodies
As mentioned above, those that purchase the special live stream ticket for JPY$ 8,000 will be able to receive a set of goods. This is the same set of goods that you can receive for purchasing special seats for the live venue! It comes with 4 pin badges, 1 Ticket holder, and a design replica ticket, and comes in a commemorative present box!
Viewers can also purchase a huge variety of goods from their shop, such as a unique Sacoche bag, tapestry featuring the special concert art, t-shirts, and more!
▍Concert Streaming Locations
The concert will be streamed globally in regions from North America, Europe, and Asia. The list of countries includes Australia, Brazil, Canada, France, Germany, Hong Kong, Indonesia, Italy, South Korea, Macao, Malaysia, New Zealand, Philippines, Poland, Singapore, Taiwan, Thailand, The United Kingdom, & The United States.
▍About Kagamine Rin and Len
Kagmine Rin and Len, aka CV02 is a pair of Vocaloid software developed by Crypton Future Media. The Vocaloid brand is a series of software that can synthesize vocals for song making. The Vocaloid's mascot characters have since grown far from just being software mascots, and are now iconic pop icons in Japan, being featured in several songs, animated works, mangas, and video games, to the point that Vocaloid characters are now considered to be Virtual Singers!
Follow QooApp official Facebook / Twitter / Google News to get the latest ACG information!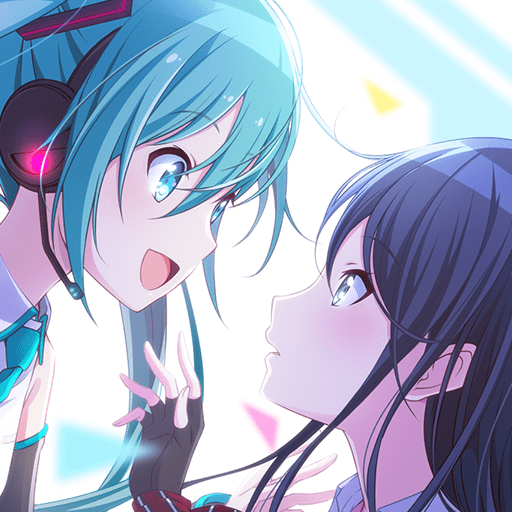 Project Sekai Colorful Stage Feat. Hatsune Miku | Japanese SEGA CORPORATION Rate: 4.7
Install