EXNOA is reviving the collaboration between the mobile raising-sim RPG, Kamihime Project A, and the visual novel series Maji de Watashi ni Koi Shinasai / Majikoi! From June 21 until June 30, Princesses from the first collaboration will return, and the game is holding a free 10-pull gacha, granting you up to 90 free pulls! A special login bonus is available for all players to earn up to 1,200 gems, and event quests are back!
Maji de Watashi Ni Koi Shinasai is a visual novel series developed by Minato Soft, which also received a manga and anime adaptation animated by studio Lerche. The games follow Yamato Naoe, a gifted high school student and master tactician of Kawakami City, a place known for its many houses of samurai ancestors, as he makes his way to becoming the prime minister of Japan!
▍Kamihime Project A x Majikoi Event Quest
Players that complete the Giant Matsukaze event quest will earn a free SSR Princess, Yukie Mayuzumi! Players that previously completed this event quest can still earn rewards from this quest, as all of the reward progress has been reset. An event quest is also available with Yukie Mayuzmi's unique SR sword, Hakusan up for grabs!
Event Period: June 21, 15:00 [JST] to June 30, 11:59 [JST]
▍ Kamihime Project A x Majikoi Gacha
Don't miss this chance to pick up the three princesses from Majikoi! Kawakami Momoyo, Tsubame Matsunaga, and Musashibou Benkei are now available in a pick-up gacha! Check out their cool character artworks made for Kamihime Project A below!
Gacha Period: June 21, 15:00 [JST] to June 30, 11:59 [JST]
■ SSR Kawakami Momoyo
■ SR Tsubame Matsunaga
■ SR Musashibou Benkei
▍Kamihime Project A x Majikoi Login Bonus
For the next 10 days, players that log in to Kamihime Project A will be able to receive gems totaling up to 1,200 gems! This login bonus period will expire on June 30, 4:59 [JST], so make sure you log in every day during the event to not miss out!
▍Free 10 Pulls Every Day!
During the event period, Kamihime Project A is offering 10 free pulls every day from a special gacha! Try your luck every day for up to 90 free pulls, and pick up new Princesses to strengthen your team.
▍Magic Jewel Invasion (Wind) Returns!
The urgent quest, Magic Jewel Invasion, wind edition is now live. Use this time to pick up as many magic jewels as you can by defeating bosses! Players that completed the urgent quest before can still earn more gems by challenging the quest again.
▍About Kamihime Project A
Kamihime Project A is a mobile "Raising Sims" card RPG developed by DMM Games and is based on its original browser version. In the world of Kamihime Project, players take on the role of a Successor, a young man who stumbles upon an ancient relic called the Device with his childhood friend Alyssa. The two uncover the second coming of Ragnarok and must put a stop to it! On a journey filled with perils and obstacles, the duo must recruit souls, Kamihimes, and spirits to defeat numerous enemies, and stop Ragnarok once and for all!
Follow QooApp official Facebook / Twitter / Google News to get the latest ACG information!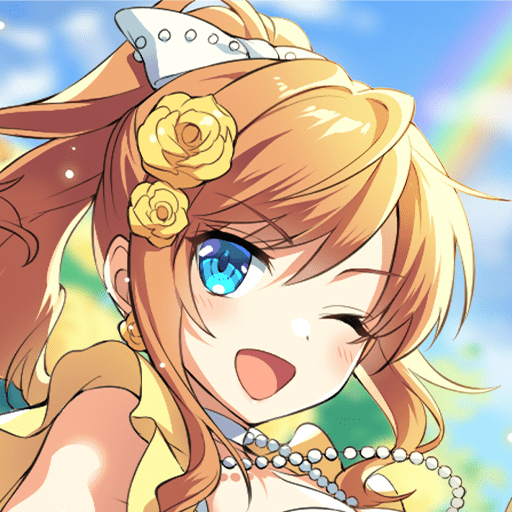 Kamihime Project A DMMGAMES Rate: 3.6
Download