CyberAgent announced that the Technoroid Unison Heart mobile game is celebrating its half-anniversary already, with EIGHT major campaigns that will be held! …Gosh, how time flies!
In addition to those campaigns, a special half-anniversary commemorative movie was released on the official YouTube channel today.
▍Campaign One: Unison Fes Will be Held!
The "Unison Fest" event will determine the formation of an original unit that transcends unit boundaries from a total of 20 characters in Technoroid Unison Heart! The selected units will receive the following five prizes:
Full-voice unison story which will be implemented in the game
Custom unit name
Original unit logo creation
Announcement of unison music (new song)
Announcement of original music video
The results will be announced on August 15 (Monday) at 5:00 p.m. on the official YouTube.
▍Campaign Two: Up to 100 Free Gacha Pulls!
To celebrate the half-anniversary of Technoroid Unison Heart, players who login during the campaign will be able to draw a free tenfold gacha every day, for a total of 10 days. That's 100 pulls worth! The special gacha will begin on July 15 and end on July 25.
▍Campaign Three: Special Login Bonus!
A special login bonus campaign will be held in Technoroid Unison Heart from July 4 to July 21. During the campaign, users will be able to earn various training items every day when logging in, as well as up to 300 credits when combined with the login bonus on the day of the half-anniversary.
Login Rewards:
Day 1: Credits x 50
Day 2: HP Chip (M) × 100
Day 3: Expression Chip (M) × 100
Day 4: Resilience Chip (M) x 100
Day 5: Credits x 50
Day 6: HP Chip (L) × 50
Day 7: Expression chip (L) × 50
Day 8: Resilience chip (L) × 50
Day 9: TP × 300,000
Day 10: Credit × 50
Day 11: JOY Crystal × 10
Day 12: ANGRY Crystal × 10
Day 13: SAD Crystal × 10
Day 14: HAPPY Crystal × 10
Day 15: Credits x 50
▍Campaign Four: Solo Live
From July 15, a new way to play "Solo Live" will be implemented in Technoroid Unison Heart. Perform your best performance using the default memory and get the limited memory! Details on those features and rewards will be announced at a later date.
▍Campaign Five: Technoroid Unison Heart Half Anniversary Livestream
To celebrate the implementation of the new features, a special live broadcast will be held on July 15 on the official YouTube channel, featuring kayto, Chiharu Shigematsu, Tatsuyuki Kobayashi, and Shunichi Toki. In addition, the groups competing in the "Unison Fest" will also be announced at the livestream
▍Campaign Six: All 23 Songs Now Available As Full Versions!
All 23 in-game songs, which were previously available only in short version on the official YouTube, will be released in full size in the order in which they were released! Please look back on the memories of the past six months and feel each unit's passionate voice and heart!
▍Campaign Seven: Technoroid Unison Heart LINE Stickers
Official LINE stamps will be released in late July! More than 20 types of stamps will be available, ranging from everyday use to high-spec terminology terms. In addition, an online lottery featuring visuals from the six-month event will be available in early August. The timing and details will be announced at a later date.
▍Campaign Eight: Technoroid Unison Heart x Sunshine City Prince Hotel Collab
A collaboration campaign with Sunshine City Prince Hotel will be open for a limited time only. Guests who stay in the hotel can enjoy a luxurious hotel-quality afternoon tea (6 types in total) inspired by each unit will be available, changing weekly.
Character soft drinks and character latte art (20 types in total), inspired by a total of 20 characters, will be available all day long during the period. Enjoy your time with your favorite units and characters!
Unfortunately, as of the time of writing, the hotel is fully booked from the campaign period.
▍About Technoroid Unison Heart
Techoroid Unison Heart is a puzzle adventure game, where players have to nurture the "kokoro" (heart) of the Android performers. The fully-voiced main story depicts the growth of the Android as they challenge to become the top performers in "Babel". The game features simple puzzle gameplay with music provided by Elements Garden.
Follow QooApp official Facebook / Twitter / Google News to get the latest ACG information!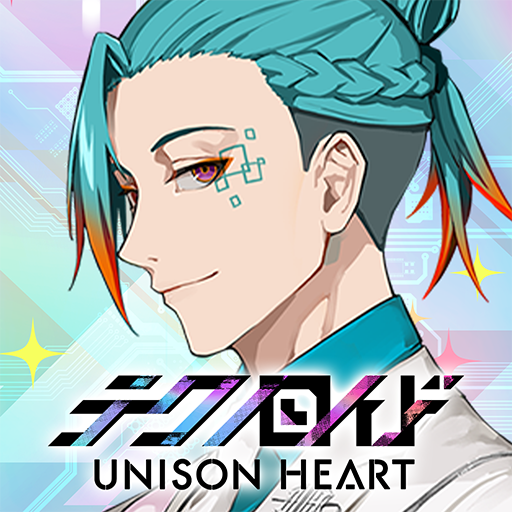 TECHNOROID UNISON HEART CyberAgent Inc. Rate: 4.3
Install