The upcoming Bleach: Thousand-Year Blood War anime unveiled the second key visual and additional cast for members of the Thirteenth Division and The Sternritter. The anime will debut worldwide in October 2022.
The newly announced cast includes Daiki Yamashita as Ryūnosuke Yuki, Asami Seto as Shino Madarame, Yoshitsugu Matsuoka as Äs Nödt, Kōichi Yamadera as Quilge Opie. Hideyuki Tanaka as BG9, Takaya Hashi as Robert Accutrone, Nobuaki Kanemitsu as Driscoll Berci, Yasuhiro Mamiya as Mask De Masculine, and Tomoaki Maeno as NaNaNa Najahkoop.
Tomohisa Taguchi is replacing Noriyuki Abe to direct the new anime series at Studio Pierrot. Taguchi is also overseeing the series scripts alongside Masaki Hiramatsu. Masashi Kudo is returning as the character designer, and Shiro Sagisu is returning to composing the music. The original author Tite Kubo has been directly involved in the production of the anime series.
The official Twitter also announced that some lucky fans in Japan will be able to attend a special premiere event for the series on September 11. This will be a contest where 1000 fans will be able to attend the early premiere screening for the new Bleach anime's first two episodes along with hearing some new messages from the new and returning cast. 
▍Bleach: Thousand-Year Blood War Anime PV 1
▍Bleach: Thousand-Year Blood War Anime Staff
Original Author and Supervisor: Tite Kubo
Director: Tomohisa Taguchi
Series Composition: Masaki Hiramatsu and Tomohisa Taguchi
Character Design: Masashi Kudo
Art Director: Yoshio Tanioka
Chief Animation Director: Kumiko Takayanagi, Michio Hasegawa, and Sei Komatsubara
Sound Director: Yukio Nagasaki
Editing: Akinori Mishima
Art Setting: Toshiki Amada
Color Designer: Saori Goda
CGI Director: Kazushi Goto and Toshihiro Sasaki
Director of Photography: Kazuhiro Yamada
Sound Director: Yukio Nagasaki
Sound Production: Zack Promotion
Music: Shiro Sagisu
Animation Studio: Studio Pierrot
▍Bleach: Thousand-Year Blood War Anime Cast
■ Ichigo Kurosaki – CV: Masakazu Morita
■ Rukia Kuchiki – CV: Fumiko Orikasa
■ Shunsui Kyōraku – CV: Akio Ohtsuka
■ Retsu Unohana -CV: Aya Hisakawa
■ Bambietta Basterbine – CV: Ayana Taketasu
■ Kirio Hikifune – CV: Ayumi Tsunematsu
■ Genryūsai Shigekuni Yamamoto – CV: Binbin Takaoka
■ Kenpachi Zaraki – CV: Fumihiko Tachiki
■ Jūshirō Ukitake – CV: Hideo Ishikawa
■ Yasutora Sado – CV: Hiroki Yasumoto
■ Suì-Fēng – CV: Houko Kuwashima
■ Renji Abarai – CV: Kentaro Ito
■ Shinji Hirako – CV: Masaya Onosaka
■ Ichibē Hyōsube – CV: Naomi Kusumi
■ Gremmy Thoumeaux – CV: Natsuki Hanae
■ Uryū Ishida – CV: Noriaki Sugiyama
■ Senjumaru Shutara – CV: Rina Satou
■ Tōshirō Hitsugaya – CV: Romi Park
■ Byakuya Kuchiki – CV: Ryotaro Okiayu
■ Mayuri Kurotsuchi – CV: Ryusei Nakao
■ Lille Barro – CV: Satoshi Hino
■ Yoruichi Shihōin – CV: Satsuki Yukino
■ Kisuke Urahara – CV: Shinchiro Miki
■ Rōjūrō Ōtoribashi – CV: Shouto Kashii
■ Askin Nakk Le Vaar – CV: Shunsuke Takeuchi
■ Yhwach – CV: Takayuki Sugo
■ Sajin Komamura – CV: Tetsu Inada
■ Kensei Muguruma – CV: Tomokazu Sugita
■ Tenjirō Kirinji – CV: Tomoyuki Shimura
■ Ōetsu Mimaiya – CV: Yōji Ueda
■ Jugram Haschwalth – CV: Yuichiro Umehara
■ Orihime Inoue – CV: Yuki Matsuoka
■ Bazz-B – CV: Yuuki Ono
■ Candice Catnipp – CV: Yumi Uchiyama
Follow QooApp official Facebook / Twitter / Google News to get the latest ACG information!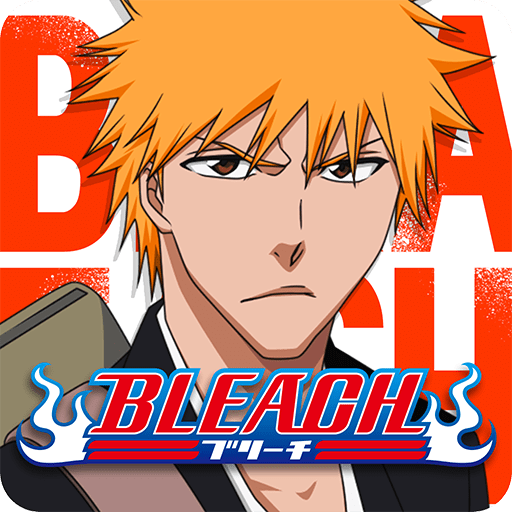 BLEACH Mobile 3D | Global Koramgame Rate: 4.4
Install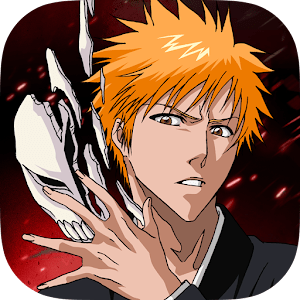 BLEACH: Bonding Blade DAMO NETWORK LIMITED Rate: 3.9
Install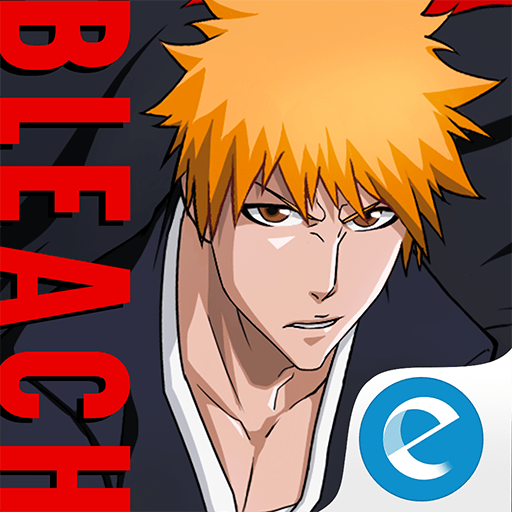 BLEACH: Eternal Soul Efun Games Co.,Ltd. Rate: 4.4
Install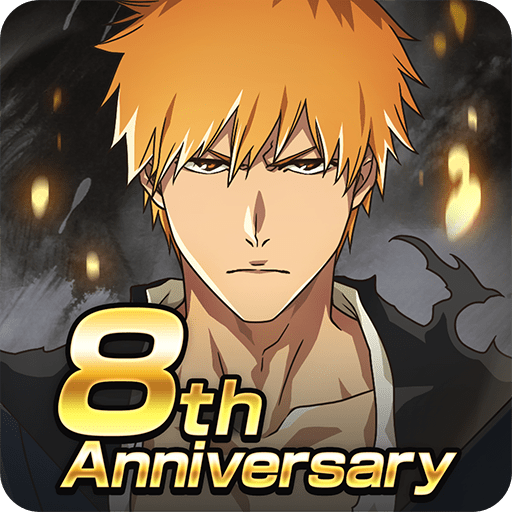 BLEACH: Brave Souls KLab Global Pte. Ltd. Rate: 4.6
Install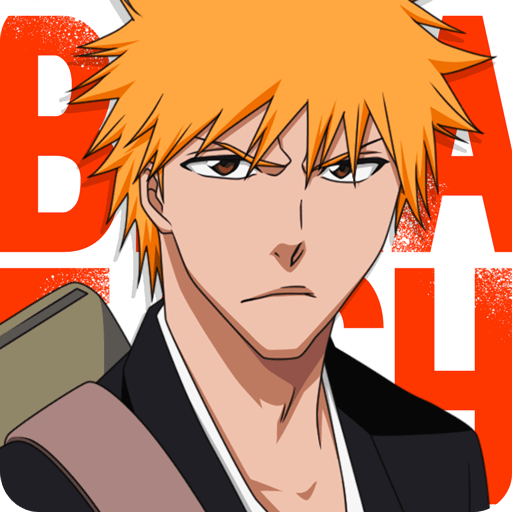 BLEACH Mobile 3D | SEA SIAMGAME Rate: 4.0
Install