*Updated more collab characters and details on Sept 1
The JP version of Gungho's Puzzle & Dragons mobile game will collaborate with One Piece Film Red from September 1.
The Puzzle & Dragons x One Piece Film Red collaboration event will feature the Straw Hats including Luffy, Zoro, Nami, Usopp, Sanji, Chopper, Robin, Franky, Brook, and Jimbei, as well as the Whitebeard, Ace, Sabo, Law, and more.
Apart from the collaboration gacha, various dungeons where you can enjoy the worldview of One Piece such as Bounty Dungeon and "Coliseum are prepared! If you collect the treasures that drop in the collaboration dungeons, you can exchange them for limited collaboration characters at the monster exchange.
At the monster exchange, Rayleigh, Log Pose, and Straw Hat Pirates' pirate ship Thousand Sunny will be available for a limited time.
Furthermore, during the collaboration period, if you log in to the game, you will be able to get one of the key characters of One Piece Film Red, Shanks' daughter Uta for free!
▍Puzzle & Dragons JP x One Piece Film Red Collab Characters
Monkey D. Luffy – CV: Mayumi Tanaka
Roronoa Zoro – CV: Kazuya Nakai
Nami – CV: Akemi Okamura
Usopp – CV: Kappei Yamaguchi
Sanji – CV: Hiroaki Hirata
Tony Tony Chopper – CV: Ikue Ōtani
Nico Robin – CV: Yuriko Yamaguchi
Franky – CV: Kazuki Yao
Brook – CV: Chō
Jimbei- CV: Daisuke Gōri
The "Whitebeard" – CV: Kinryū Arimoto
Portgas D. Ace – CV: Toshio Furukawa
Dracule Mihawk – CV: Hirohiko Kakegawa
Boa Hancock – CV: Kotono Mitsuishi
Trafalgar Law – CV: Hiroshi Kamiya
Sabo – CV: Tōru Furuya
Eustass Kid – CV: Daisuke Namikawa
Charlotte Katakuri – CV: Tomokazu Sugita
Charlotte Linlin – CV: Mami Koyama 
Yamato – CV: Saori Hayami
Kaido – CV: Tesshō Genda
Follow QooApp official Facebook / Twitter / Google News to get the latest ACG information!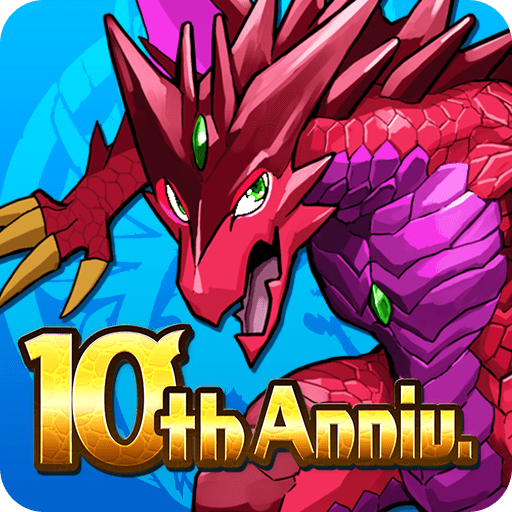 Puzzle & Dragons | Japanese Puzzle & Dragons | Japanese GungHoOnlineEntertainment Rate: 3.9
Download