Re:Zero Infinity, the mobile RPG card game based on the Re:Zero anime and light novel series, is officially accepting pre-registrations for the game's Japanese server.
Pre-Registration for the game is available on the game's website, and the game is offering pre-registration rewards for 20,000, 50,000, and 100,000 registrants, offering up to 1800 Rainbow Stones, and 10 gacha summons for free on launch.
The game also released a key visual along with some new shots of the game, showcasing the game's 3D model characters, the game's story mode which follows the anime episodes, and the card illustrations.
You can pre-register for the game here.
▍Re:Zero Infinity Worldview
Based on the incredibly popular Re:Zero series, the game retells the series' story up to three arcs of the Re:Zero story, with later arcs added to the game leading up to the white whale fight. Players will be able to explore the many areas featured in the series and new locations while gacha'ing various characters from Re:Zero, and from other collaborations.
The game features returning voice actors, Kobayashi Yuusuke, Takahashi Rie, Minase Inori, Murakawa Rie, Uchiyama Yumi. and many more reprising their roles as the character from Re:Zero,
▍Re:Zero Infinity Gameplay
The game is a real-time RPG reminiscent of games like Valkyrie Profile. Players control a group of three characters and can select different attacks based on how much mana they want to consume. Characters can link attacks together, chaining together long combos, and can also execute powerful cinematic finisher attacks!
▍Pre-registration Rewards
The game is holding a pre-registration milestone campaign. If the game manages to reach 100,000 pre-registrations, all players will receive 1,800 Rainbow Stones, and 10 free gacha pulls on its launch!
Follow QooApp official Facebook / Twitter / Google News to get the latest ACG information!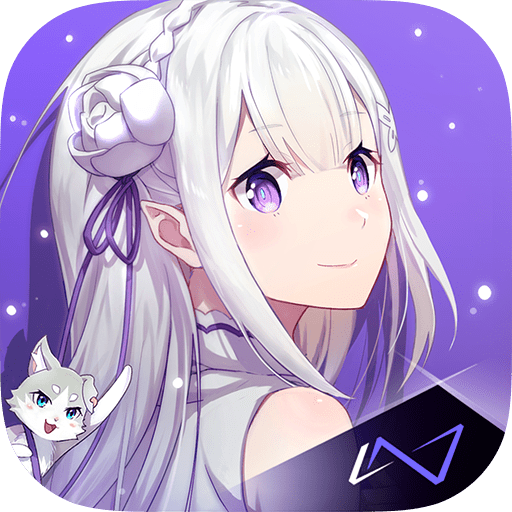 Re:Zero-Starting Life in Another World Infinity | Japanese Re:Zero-Starting Life in Another World Infinity | Japanese Level Infinite Rate: 4.4
Download