Netmarble just announced and showcased a new mobile and PC fighting game based on the King of Fighter series, King of Fighters Arena / KOF Arena.
The game currently only has a teaser website in English, however, at TGS more details of the game were revealed, with the title looking suspiciously similar to The King of Fighters Allstar mobile game. That's because, as it turns out, KOF Arena is a blockchain title by Netmarble Neo, a subsidiary of Netmarble, featuring tokenomics, and integrated with MarbleX, Netmarble's own cryptocurrency,
KOF Arena is scheduled to be released from October to December of this year. If you're allergic to cryptocurrencies, you can also try King of Fighters Allstar here.
▍KOF Arena Details from TGS 2022
According to the head of Netmarble Japan's game design, KOF Arena is being developed as a play-to-earn title. Aside from being that though, it aims to realize a "dream battle" for KOF fans, as it brings together real-time action combat, with characters from over 30 years of King of Fighter's history. The game promises an upgrade system that will keep all characters reasonably balanced from each other, so as to not destroy the game's balance.
▼ These look familiar…
The game is being optimized for smartphones, and won't need any command inputs for you to enjoy the game, as you can move with a twin-stick control scheme, and execute attacks, dodges, and special moves just by tapping the buttons on the screen. If that sounds incredibly familiar, that's because this is exactly how KOF Allstar plays, and the game-screen even looks the same.
The game is a 3v3 fighting game, with you controlling one character at a time. One neat addition is that it includes 6v6 play, with each player controlling a specific character between rounds.
The game is built under the system of tokenomics, with different mechanics for the crypto, and gamer portions of the title.
In KOF Arena you can purchase a "controller". When you play and win with a controller, you can earn fight money which can be used to exchange tokens, as well as earn mastery points to level up your characters. If you don't purchase a controller, you won't be able to earn tokens, but can still get mastery points for upgrades. Essentially the P2E aspect of the title requires you to fork over a bit of cash first before you can actually start earning.
And once you're finished with the gaming section of the title and return to the crypto side of the game, fight money will be turned into Tokens, which you can then use to exchange for MBX.
You can also collect fighter cards, which can be used to earn money by collecting and trading them with other players, but the game also offers a new way to earn money.
If you purchase a character fighter card of a specific character, a certain portion of the fight money acquired by players using that same character will be sent to you as a dividend at the end of the season. The more of that fighter card you own, the larger percentage of that dividend you will earn.
KOF Arena is set to begin pre-registration on September 28 and launches in the months between October and December. The game is also planning to host an e-sports tournament.
If you're worried about KOF Allstar being thrown under the bus or shut down due to Arena, I wouldn't worry so much, since this is being developed by Netmarble NEO, and doesn't involve most of the core members from Allstar.
Although there is a very clear argument to be made for reusing assets if you're a KOF Allstar player you can just not play Arena when it comes out and stick to Allstar instead. If anything KOF Allstar is still going strong what with the recent Tekken 7 collab and with loads of new fighting games on the horizon from Street Fighter 6 and Tekken 8, there may be even more amazing collabs on the horizon.
Follow QooApp official Facebook / Twitter / Google News / Reddit to get the latest ACG information!
⬇ Click the Pic below for more TGS 2022 articles ⬇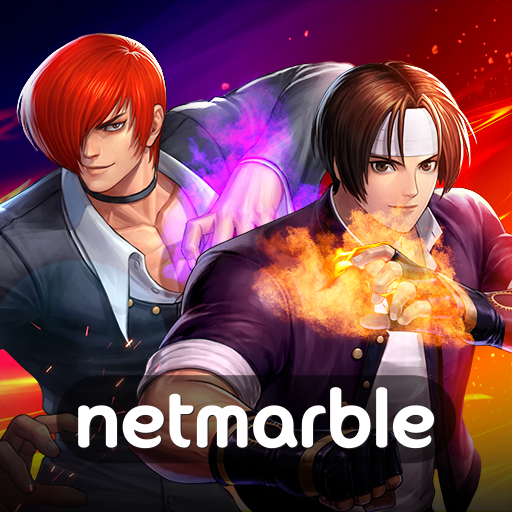 The King of Fighters ALLSTAR | Global Netmarble Rate: 4.4
Install