Happy Elements K.K announced that it is officially shutting down the mobile RPG, Last Period, on December 27, 15:00 [JST]
The game launched in May 2016 and will have been live for 6 years and 7 months since launch. The game also inspired an anime series that was released back in 2018. The sale of paid Luna stones has since been suspended and the developers also released a roadmap for future content coming to the game, including the game's final story chapters and events, though no new units will be added.
A Memorial App is also being worked on to record the game's story and artwork, letting you revisit the game's many assets and fond memories you had, after it shuts down.
▍Last Period Main Story Part 2 Climax PV
▍Last Period Developer Notice
In a notice posted by the developers on the game's official website, the devs thanked all of its players for helping the game last as long as it did and is grateful that the game can reach its story conclusion, with the climax of the second part of the main story coming later this year.
As the game prepares for its eventual shutdown on December 27, 15:00 [JST], the sale of premium currencies has been suspended and will be shutting down the PVP side of the game on December 26, in anticipation of lightening the server load.
The game is also still holding future events, treasure hunts, and guild raids, with more content coming to the game up until its conclusion in the first half of December, with the Final Chapter of Main Story 2 being released then.
After the game shuts down, a Last Period memorial app will be released to the public, where players can look at the game's artwork and story again whenever they want to remember the game. Refunds will be issued to players that have leftover purchased Luna Stones, and you can apply for it after December 27.
▍About Last Period
Last Period is an action RPG, where players tap on enemies, dealing damage to them and if your time your taps and chain them in sequence, you can deal bonus damage! The game features a story where the souls of the dead return to the Earth, seeking to terrorize the world, and it's up to you to venture out into the world to break this curse of reincarnation!
Last Period has a rating of 4.1 on the QooApp Game store, with 2320 ratings.
Follow QooApp official Facebook / Twitter / Google News / Reddit to get the latest ACG information!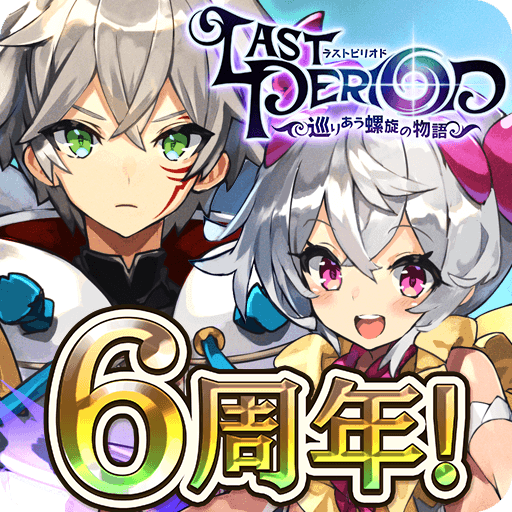 Last Period Happy Elements K.K

: