At a live stream in September, the Project Sekai Colorful Stage! feat. Hatsune Miku rhythm mobile game announced a new tie-up with music artists DECO*27, EasyPop, and Tsuyu who will be creating new songs specifically for the game.
The game is currently holding a login campaign, where players can receive up to Crystal x 5000 and Tenfold Gacha Ticket x 7! New playable songs will also be added to Project Sekai in the future, together with tons of new updates and events.
▍Several Artist Tie-Ups Incoming!
To celebrate the second anniversary of Project Sekai, an anniversary song titled "Journey" (lyrics and music by DECO*27) will be added as a new rhythm game song on September 30.
The song will have a Sekai Version featuring Hoshino Ichika, Hanasato Minori, Azusawa Kohane, Tenma Tsukasa, Yoisaki Kanade, and Hatsune Miku, as well as a Virtual Singer Version featuring a solo performance of Hatsune Miku.
Two new artist tie-ups are also incoming! The first is EasyPop, who will be writing a song for the MORE MORE JUMP! band and the second one is Tsuyu, who will be providing music for Wonderland x Showtime. The new songs will be added to Project Sekai as playable songs in the future. Stay tuned for more information!
And finally, sasakure.UK's song ÅMARA will be added as a brand-new playable song to the game on October 11! This and 11 more playable songs will be added periodically from September 30!
The following songs will be added periodically:
September 30: "Journey" (DECO*27)
October 1: Amanojaku (164)
October 2: Unhappy Refrain (wowaka)
October 3: Phony (Tsumiki)
October 4: Double Lariat (Agoaniki)
October 5: Invisible (kemu)
October 6: Ego Rock (Suri)
October 7: Bad ∞ End ∞ Night (Hitoshizuku x Yama△)
October 8: Trinocity (40mP)
October 9: This is the Happiness and Security Committee. (lyrics by Yoh Torii, music by Utata P)
October 10: DAYBREAK FRONTLINE (Orangestar)
October 11: ÅMARA (Dai Mirai Dennou) (sasakure.UK)
▍Anniversary Login Bonus + Free Pulls!
From September 30 to October 13, log in every day to receive up to Crystal x 5000 and Tenfold Gacha Ticket x 7! In addition, a free gacha where you can summon for free up to 70 times is ongoing from September 30 to October 31!
Of course, there will also be special stamp missions. By clearing these missions, you can obtain a plethora of luxurious rewards, including Character Rank EXP, Gacha Tickets, and Crystals! (Period: September 30 – October 12)
▍2nd Anniversary Colorful Festival: Dream Pick
From September 30 to October 4, the 2nd Anniversary Colorful Festival Gacha Dream Pick will be held, in which the probability of pick-up 4-star members will be doubled from the usual 3% to 6%!
Furthermore, two new Colorful Festival Limited Members with changeable "hairstyles" and a special "Festival Skill" will appear. In addition, four new limited-time members who will appear in the gacha of the event scheduled to start on October 4 will also make their first appearances.
▍This Festival's Evening Colors
An in-game event, "This Festival's Evening Colors" is scheduled to be held from September 30. This event will be held in the Cheerful Carnival Event format, in which cheering contests will be held between groups of two themed thoughts.
In addition, the 2nd Rank Match Season 2022 AUTUMN is scheduled to start at 12:00 on October 1. In the Rank Match, a season is defined as a certain period of time, during which participants aim for a higher rank by winning live performances and accumulating "Rank Points.
Depending on the final rank to which you belong, you will be rewarded with crystals and titles according to your rank. In addition, special rules will be used for the composition units and score calculation methods, which are different from those used in regular live performances.
▍Project Sekai Feature Updates
■ Motion updates to the Virtual Live MC!
■ New Character Archive, where you can view the various costumes, alternate voices, and more!
■ New Mirror Mode, where the entire beat map is mirrored!
■ New Stickers!
▍Project Sekai Colorful Live 1st Link
On October 1 at 19:00 [JST], the Project Sekai COLORFUL LIVE 1st Link concert, which was held this January, will be premiered on the Project Sekai Official YouTube Channel! Please note that the concert will not be archived after it streams, so don't miss it!
▍Vivid Bad Squad 3rd Single Jacket Design Revealed!
The third single CD of the Vivid BAD SQUAD band's jacket design has been revealed! The CD will be released on December 14. The songs are "Beat Eater" (lyrics and music by Police Piccadilly) and "Awake Now" (lyrics by Beef and music by Yunosuke), and the jackets will be newly drawn by PAN:D.
In addition, a campaign will be held to present a special A4 clear poster to those who purchase the five titles of the 3rd single in conjunction with each other.
▍Project Sekai x Zozotown Collaboration Announced!
A collaboration with the fashion shopping site ZOZOTOWN has been decided. The collaboration will take the form of 1 unit x 1 illustrator x 1 brand. That is, each unit will have a different illustrator which will design a different clothing piece for each brand the site carries. More details will be announced in November, so look forward to it!
Follow QooApp official Facebook / Twitter / Google News / Reddit to get the latest ACG information!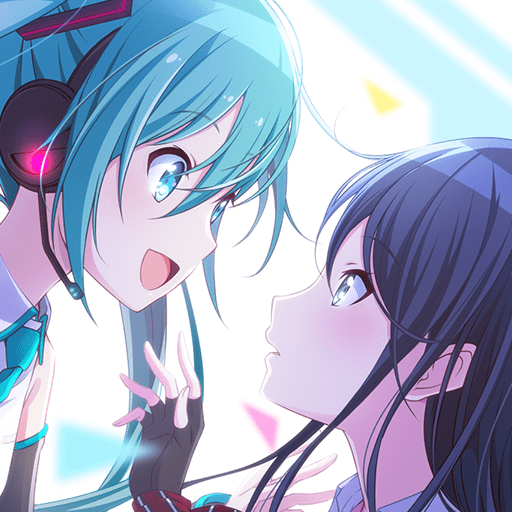 Project Sekai Colorful Stage Feat. Hatsune Miku | Japanese SEGA CORPORATION Rate: 4.7
Install