The official website for the Black Clover Anime announced that its upcoming film, Black Clover: Sword of the Wizard King is debuting on Netflix and Japanese theaters on March 31!
The Netflix version of the film will debut globally with English subtitles, under the supervision and original character design by the manga's creator Yūki Tabata. The film is being handled by the staff members of the TV anime, with Ayataka Tanemura directing the film, Itsuko Takeda designing the characters and Minako Seki composing the music.
Toshihiko Seki is also set to play Konrad Leto, a former wizard king and what looks like this film's antagonist!
▍Black Clover: Sword of the Wizard King Original Character
Made for this movie is the film's new character, Konrad Leto! The character is voiced by Toshihiko Seki, who previously played characters like Rau Le Creuset, Iruka, Kaien Shiba, and recently Demon Slayer's Muzan Kibutsuji!
▍About Black Clover
The story follows Asta, a young boy born without any magical power but with aspirations to become the next Wizard King. Orphaned and without any mana, Asta instead trains his physical strength to keep up with others, while his best friend Yuno is a child prodigy born with immense magical power and talent.
As the two develop a rivalry, one day Yuno obtains a four-leaf grimorie that lets him hone his magic even further, while Asta finds a five-leaf grimoire, that contains a mysterious sword and anti-magic properties. Together the two join a Magic Knight Squad to fulfill their goals of becoming the next wizard king!
▍Black Clover: Sword of the Wizard King Staff and Production
Original Work: Yūki Tabata
Director: Ayataka Tanemura
Character Design: Itsuko Takeda
Music: Minako Seki
Animation: Studio Pierrot
▍Black Clover: Sword of the Wizard King Cast
■ Asta – CV: Gakuto Kajiwara
■ Konrad Leto – CV: Toshihiko Seki
Follow QooApp official Facebook / Twitter / Google News / Reddit to get the latest ACG information!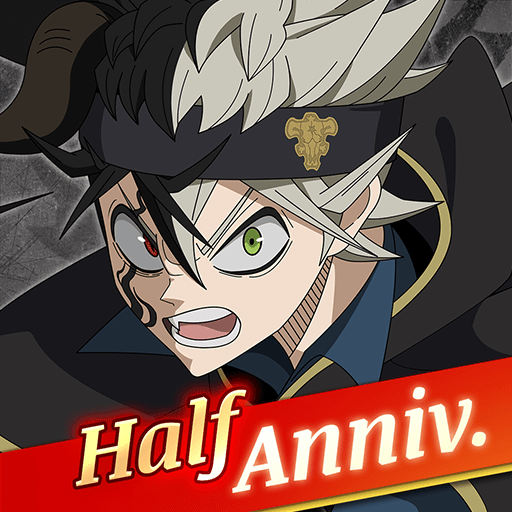 Black Clover Mobile: Rise of the Wizard King | Japanese VIC GAME STUDIOS Rate: 4.6
Install