The 10th chapter of Arknights' story, Shatterpoint is coming to the game on October 19!
A new story chapter means tons of new content, including new operators such as Horn coming to the game, the limited drop event, new skins, and this time also new functions that let you earn even more materials to upgrade your operators!
Arknights Shatterpoint is available on October 19, with times varying for the Japanese and English servers.
▍Arknights Shatterpoint Trailer
▍New Operators
It isn't an Arknights update unless it has new operators, and this time we've got four new operators waiting to join Rhodes Island!
The powerful and one-of-a-kind Fortress defender, Horn is coming to the game, with her explosive ordinance that lets her deal physical splash damage to enemies close by, and to those significantly farther away despite being a defender!
RockRock is the new Mech-Accord caster that can summon dornes that damage enemies on the field, gaining more damage when it attacks enemies! Her special ability lets her release drones to relentlessly attack an enemy until the skill ends, at which point the skill will stun her!
We have another male medic! Chestnut comes in with an ability that lets him recover elemental damage from enemies, and increase his attack speed and healing effect at te cost of reducing his attack range.
▍New, and Returning Skins
We've got three new Raythean Striker outfits featuring Siege, Indra and Scavenger! In addition, the beautiful Bloodline of Combat skins is making a return, featuring outfits for Saria, Angelina, GreyThroat, Lappland, Midnight, and Executor.
▍New Function – Environment Compatibility
A new function is also coming to Arknights, Environment Compatibility, lets briefly go over what this means for the new story mode.
The new function applies to story stages from Episode 9 onwards, and in a nutshell now lets you play the story in different difficulty levels, including a Story Environment, Standard Environment, and Adverse Environment.
Completing the stage in the Story Environment won't use any sanity, but will still net you first clear rewards and no repeat clear rewards, while the Standard environment will play out as stages normally do currently.
Adverse Environments seemingly replace the challenge mode version of the stage, although now it will also include standard clear rewards on top of giving another first clear reward of originite prime. Your progress in clearing these will show up in the Unsigned Notebook, where you can claim rewards depending on which story environment you complete.
Clearing it on the harder environment will net the rewards from the previous ones. So if you manage to clear all stages for the first time on the adverse environment, you'll get the reward for standard, and story.
▍Shatterpoint Story Chapter
And of course the main event, Shatterpoint is coming Arknights featuring the Unsigned Notebook and Environment Compatibility function mentioned above. During the release of this story chapter until November 2 you will also not consume any stamina for failing stages in Shatterpoint for the first time, so feel free to try as many times as you need to!
Heidi also comes into the game as an event bonus character from completing the Shatterpoint story. To unlock Heidi you'll first have to complete chapter 9-21 of the story, then play the Shatterpoint story stages with different environments to unlock her, her tokens, and other rewards including materials, LMD, and Elite materials!
Follow QooApp official Facebook / Twitter / Google News / Reddit to get the latest ACG information!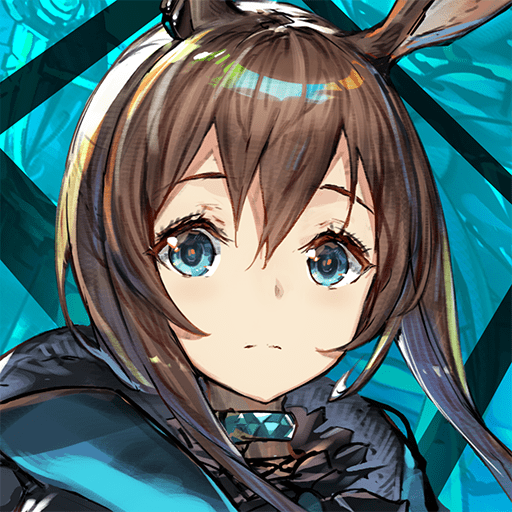 Arknights | English Yostar Limited. Rate: 4.7
Install