Unknown X's Touhou Danmaku Kagura is getting a PC port via Steam in 2023 under the title of Touhou Danmaku Kagura: Phantasia Lost. The game is an updated and expanded version of the mobile title, which launched in Japan in August 2021 and shut down this month.
Touhou Danmaku Kagura: Phantasia Lost brings the rhythm game to PC with a new control scheme designed for controllers or keyboard & mouse. Many of the songs from the original will return, as will the Mitama Cards, which unlock characters featuring illustrations by fan-favorite creators like Yuu Kamiya and Negi Haruba. 
The songs can be completed by tapping notes to the beat as they fly down the chart, with mechanics adapted to the controller or keyboard setups. Master increasingly complicated note charts, earning points for lengthy combos. Defeat special bosses featuring distinct challenges for each song to earn the cards necessary to unlock new characters and discover the mystery behind Genoskyo's destruction.
The game also features a brand new story mode exclusive to the PC version, written by Jin Fujisawa and Wakano Takeda of Story Note Co. A mysterious cataclysm leaves Gensokyo, the land where humans and yokai of the Touhou Realm coexist, in ruins. Reimu must gather her friends by collecting Mitama Cards to assemble their powers and help restore the land of Gensokyo to its former glory.
▍About Touhou Danmaku Kagura
Touhou Danmaku Kagura is the first rhythm mobile game of the Touhou Project franchise. The game features the hit songs of the Touhou Project franchise. Players can build their team with more than 40 signature characters, use their card skills and enjoy their individual stories.
Players can also build famous places in "Gensokyo" such as "Scarlet Devil Mansion" and "Chireiden" with the aim of rebuilding "Gensokyo". As the reconstruction progresses, more visitors will come and unlock fully-voiced episodes. You can also dispatch the characters to collect materials for the reconstruction.
Follow QooApp official Facebook / Twitter / Google News / Reddit to get the latest ACG information!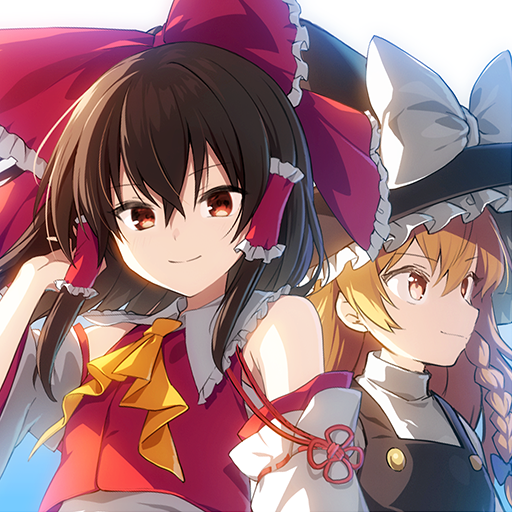 Touhou Danmaku Kagura アンノウンX

: