Bleach Brave Souls recently just hit the incredible milestone of 70,000,000 Downloads and to celebrate has a whole bunch of campaigns ready for players worldwide!
Campaigns include a celebration campaign with tons of login bonuses, special orders, and packs, along with a free 10x summon every day for 10 days, eventually guaranteeing you a 5-star character on Step 10, along with a different summon with different pickups every time you pull it!
The Bleach Brave Souls 70,000,000 downloads campaign begins on October 31, to November 15, 15:59 [UST+9]
▍Bleach Brave Souls 70,000,000 Download Celebration
The game is celebrating 70 million downloads with a special campaign, and two special summons!
First off is the 70 million download login bonus, from now until the entire month of October, you can log in to the game once every day to get up to 160 Spirit Orbs and 225 Soul tickets for you to use in-game!
If you log in you will also get a free Battle Ready 6-Star summons ticket, which will let you pick from a specially sorted list of 6-star characters with maxed-out stats and 150% soul tree to get you started right away!
Next up is the Free Brave Souls summon, where you can do a free 10-pull once every day for 10 days, with a guaranteed 5-tsar character on your 100th summons! This begins on October 31 to November 15, so you can miss a few days in case you're too busy and still get the free 5-star!
Lastly, we have the 70 millions summon. This summon goes up to step 30, with a guaranteed 5-star character every 5 steps, perfect for spending all of the orbs you have saved up and finish your collection.
▍Bleach Brave Souls Squad 12 Generations Summons
A new summon is also coming to the game, the squad 12 generations summon! You can pick up the Technical Versions of Mayuri Kurotsuchi, Kisuke Urahara, and the third seat of Squad 12, Akon makes his debut!
Follow QooApp official Facebook / Twitter / Google News / Reddit to get the latest ACG information!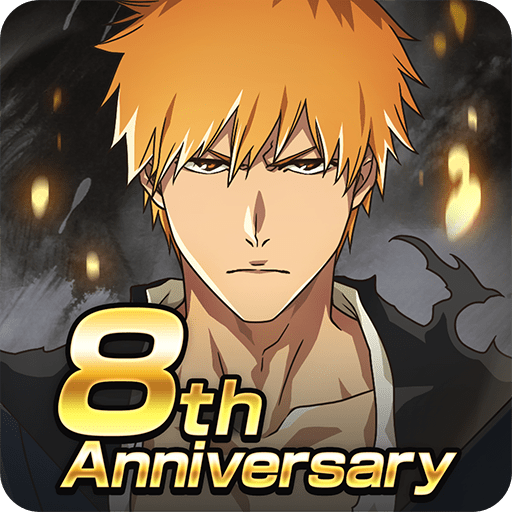 BLEACH: Brave Souls KLab Global Pte. Ltd. Rate: 4.6
Install