Alt Plus inc. is officially shutting down the Idolmaster raising sim spinoff title, Idolmaster SideM on January 5, marking the end of a run lasting over 8 years and 11 months.
Announced on the game's official Twitter, the game abruptly announced the servers for SideM will be terminated early next year, The developers and the game's producer wrote letters on the game's official website thanking players and staff for their participation.
While the game is shutting down, the rhythm game title Growing Stars is still live, and the company assured that the activities of the SideM Group will still be ongoing in other projects and media.
▍

The Idolmaster SideM Developer Notice
In a post on The Idolmaster SideM's official news blog, the game's producer sanbon and the rest of the idolmaster staff issued a letter to fans thanking everyone for sticking with the title for the past eight years.
To all the "producers" that stuck with the game, they thank you all for supporting the title and because of your support have made history with 315 Production's idols, in the form of live performances, animations, apps, radio shows, mangas, and other real-world collaborations. sanbon also thanked the many staff and cast members that stuck with them to create so many memories and made 315 productions what it is today.
The developers then continued later by also thanking players, and said that they had to shut the game down but not for any particular reason, indicating that they felt it was the appropriate time to close the game.
The staff hopes fans will continue to support 315 productions as it moves into the future.
▍

About The Idolmaster SideM
SideM is a multimedia spinoff of the Idolmaster series, that began from this social mobage title in 2014.
The series features the idols, producers, and staff of 315 productions, a male-only branch of idols that work together to bring young adults onto the big stage. The game is a free-to-play raising simulation in which you train idols based on their physical, intellectual, and mental traits by collecting cards, making them go through lessons, and other rigorous training modes.
Idolm@ster Sidem has a rating of 4.2 on the QooApp Game Store.
Follow QooApp official Facebook / Twitter / Google News / Reddit to get the latest ACG information!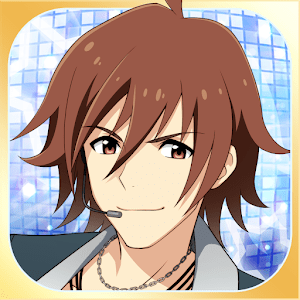 IDOLM@STER Side M | Japanese IDOLM@STER Side M | Japanese mobage

: