Bandai Namco's mobile app, Mobile Suit Gundam Iron-Blooded Orphans G is available now for iOS and Android devices!
The first mobile game based on the Iron-Blooded Orphans Series is a 3D turn-based RPG featuring characters and mobile suits from that series, with you commanding your squad to do battle with a variety of attacks, and manoeuvres from the series.
The game is now launching with a bunch of free goodies including free tickets, a free Barbatos Mark 1 mobile suit, Mikazuki and Orga, a gacha featuring the new character in Urdr hunt and so much more.
▍Mobile Suit Gundam Iron-Blooded Orphans G Launch Rewards
Enjoy a quick start to your game with the game's launch rewards! As thanks for getting past the pre-registration milestones, all players will receive Gundam Barbatos (Mark 1), Mikazuki and Orga pilot characters, along with a scene card equippable.
In addition, a start dash campaign is underway giving players 3000 rare metals, and a free 10x pull ticket for mobile suits!
▍Mobile Suit Gundam Iron-Blooded Orphans G Special Gachas
The game is beginning with a new two new special gachas to commemorate the launch of the game!
Firstup is a release pick-up gacah featuring Wistario Afam, and his mobile suit the ASW-G-35 Gundam Hajiroboshi, along with the Hajiroboshi mobile suit's special attack from the Urdr Hunt anime mini-series that will be viewable in Iron-Blooded Orphans G!
And to also celebrate the occasion, a 72-hour special gacha is available giving all playesr double rates on SSR mobile suits, characters, and scene cards! Use this time to spend as many rare metals as you can collect, and pick up as many SSRs as you can to start your game off right!
▍Mobile Suit Gundam Iron-Blooded Orphans G Release Bundles
The game is also launching with a special release bundle, with an SSR guaranteed Gacha pack for one of every type of item in the game, including an SSR mobile suit, SSR character, and SSR Scene Card all in one nice package!
You can also purchase a monthly pass, giving you increase pilot EXP, an even faster speed-up function in battle modes, bonus rare medals daily and the ability to use the side stories feature!
▍About Mobile Suit Gundam Iron-Blooded Orphans G
Mobile Suit Gundam Iron-Blooded Orphans G is a multimedia app based on the Mobile Suit Gundam: Iron-Blooded Orphans anime. The app features a game, with a spinoff anime game titled Urdr Hunt. The app will also come with a special comic and a brand-new side-story anime episode.
The gameplay appears to be a turn-based RPG where you take control of four mobile suits with different attributes. You can command the mobile suits to perform a variety of regular, and strong attacks, and when they build up enough of a meter, it can perform its super attacks. Characters from the series will also pilot the mobile suits, suggesting voiced lines during combat.
Follow QooApp official Facebook / Twitter / Google News / Reddit to get the latest ACG information!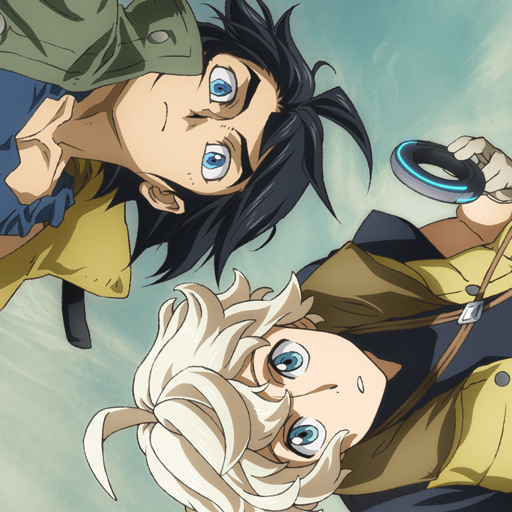 Mobile Suit Gundam: Iron-Blooded Orphans G Mobile Suit Gundam: Iron-Blooded Orphans G BANDAI NAMCO Entertainment Inc. Rate: 3.8
Download