The HoneyWorks rhythm mobile game HoneyWorks Premium Live officially celebrates its 2nd anniversary! To celebrate this amazing occasion, a plethora of campaigns and luxurious rewards have been prepared!
The Atelier Collection gacha will feature popular characters with newly-drawn illustrations, and the 2nd Anniversary Commemorative Reprint Honey Premium Live Fest will be held to reintroduce some limited-time★4 and★5 characters that appeared in the past.
What's more! In addition, the 2nd Anniversary Memorial Sale will be held, which includes a set of ★4 Select Tickets and ★5 Select Tickets with paid Honey Diamonds, which will allow you to pick up guaranteed ★4 and ★5 characters.
▍Story Event "First Happy Birthday, A Colorful Story"
A special story event starring Akari and Sota will be held from November 16 to November 28. Titled First Happy Birthday, A Colorful Story, this story contains content decided by the 8th Honey Premium Live With You voting campaign that was held previously.
During the event period, event points can be earned by playing and clearing the live shows. Collecting enough of those will give you up to 3 Platinum Honey Light of the Month Scene Cards, and you can also get the Colorful Story Event Ticket from the daily missions and point milestones.
The Colorful Story Event Tickets you obtain can be used in the Colorful Story Event Ticket Gacha, which features ★5 [A Little Bold on Your Birthday] Akari Hayasaka and ★5 [From Now on, Hand in Hand] Sota Mochizuki, among others.
Furthermore, a brand-new song, Happy Birthday to the Lovers has been added to the song lineup!
▍HoneyWorks Premium Live 2nd Anniversary Atelier Collection
Period: November 16 – December 19
Featured Characters:
■ 5★ [A Languid Swordsman's Front] Saku Akechi
■ 5★ [Surrounded by the Fragrance of Flowers] Miō Aida
■ 5★ [A Tour of the Popular Spots] Juri Hattori
From the above period, the HoneyWorks 2nd Anniversary Atelier Collection will be held! The three characters will have a rate-up and you can do a single pull for free every day on the gacha!
Furthermore, if you purchase the special 2nd Anniversary package, you can also obtain an Atelier Collection ticket, which will be used on the guaranteed banner:
▍HoneyWorks Premium Live 2nd Anniversary Honey Premium Live Fest
Two special Honey Premium Fests will be held! The first will bring back previous characters that were available in the past, while the other will feature two brand-new characters. Furthermore, both gachas allow you to do a free single pull per day.
Reprinted Characters
■ 5★ [A Promise After 10 Years] Koyuki Ayase
■ 5★ [Special Time Spent with Friends] IV
■ 5★ [Ahead of My Found Answer] Aizo Shibasaki
New Characters
■ 5★ [A Little Bold on Your Birthday] Akari Hayasaka
■ 5★ [Hand in Hand] Sōta Mochizuki
▍HoneyWorks Premium Live 2nd Anniversary 200 Free Pulls & Login Bonus
From November 16 to December 22, log in to HoneyWorks Premium Live every day to get a Free 10-pull Ticket for a specific banner! In addition, when combined with the 2nd to 4th bonus items scheduled to be held at a later date, players will be able to draw the 2nd Anniversary 10 Ticket Gacha a maximum of 200 times! That's a LOT of pulls!
That's not all, however. To celebrate the 2nd anniversary of HoneyWorks Premium Live, the 2nd Anniversary Login Bonus Vol. 1 will begin! You can get 2500 Honeydiamonds on the 1st day of login. Furthermore, if you continue to log in until 7 days later, you will get a total of 3700 Honeydiamonds.
▍HoneyWorks Premium Live 2nd Anniversary Special Sale & Packs
A special pack that includes a ★4 Select Ticket" that allows you to pick up your favorite ★4 character from the exchangeable items for paid Honeydiamonds, and a ★5 Select Ticket" that allows you to pick up your favorite ★5 character from the list of guaranteed units are available at the Shop!
Furthermore, compared to the usual Honey Presale, we will be holding a special sale where you can get more paid Honey Diamonds from the first to the third sale. In addition, to celebrate our 2nd Anniversary, we have also introduced a new pack that offers 980 paid Honeydiamonds at a very special price!
Lastly, you can get special Anniversary Packs with tons of rewards with Paid Honeydiamonds! Each pack has a different assortment of rewards, so choose the one that suits your best.
▍HoneyWorks Premium Live 2nd Anniversary EXP Bonus Campaign
During the period of the event, the number of views earned by clearing live performances will be 1.2 times higher and the experience value will be 5.0 times higher. Please take advantage of this opportunity to develop your characters and earn Live Rank rewards!
▍2nd Anniversary Campaign! Exchange Past Scene Cards
For a limited time, scene cards from past events and campaigns can be exchanged for paid Honeydiamonds at the exchange counter in the HoneyPlace. The exchangeable scene cards are for events and campaigns held between November 20, 2020 and May 31, 2022.
Furthermore, an assortment pack of Hoshiya's Cake, a heart recovery item, along with other valuable extras such as support items and evolution items, is now available at the Exchange. The Heart Pack can be exchanged for paid Honey Diamonds.
Follow QooApp official Facebook / Twitter / Google News / Reddit to get the latest ACG information!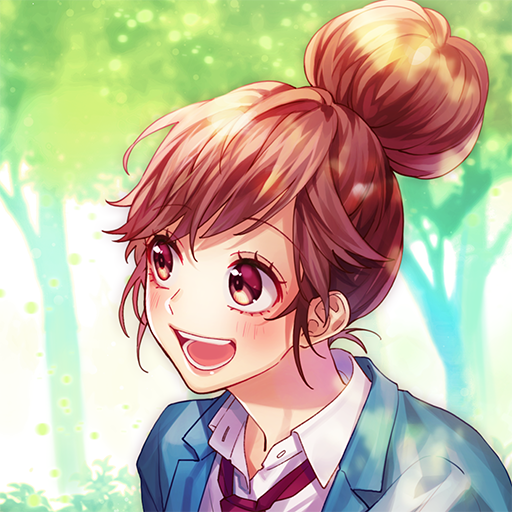 HoneyWorks Premium Live HoneyWorks Premium Live Akatsuki Inc. Rate: 4.5
Download