Square Enix' upcoming Couple-Training RPG project, Towa Tsugai (トワツガイ) announced that you will have a chance to play the game early on December 13!
The game announced it is holding an early beta test play session for the title on December 13, in order to receive some feedback and to allow fans a chance to try the game out! Sign-ups for the test are available for players on both iPhones, and any Android devices released after 2020.
The players assigned to the test will be picked at random from a lottery. Up to 1,000 players can play the game on either iOS or Android and you can sign-up for the test here by following the steps on the official website, which will lead you to an animate online website. Registering for the beta requires a CLUB animate account which is free, and you will be notified by email on the day of the test.
Towa Tsugai officially launches for iOS and Android on February 16
▍Towa Tsugai Game Intro Trailer
▍Towa Tsugai Pre-Registration Rewards
The game's also holding a pre-registration campaign, and you can pre-register for the game on both iOS and Android Devices.
The Pre-registration rewards include up to 3000 gems for 10 free pulls, a start dash item to be granted immediately on launch, a powerful 4-Star rarity weapon, and a special alternative "light form" for the character Hakuchou voiced by Hanazawa Kana!
▍About Towa Tsugai
Towa Tsugai is a real-time battle RPG set in a modern world overrun by the "Black Sea", a mysterious phenomenon that when unleashed onto the world, also released Magical Beasts, horrifying creatures that attack indiscriminately and destroyed most of civilisation.
To combat this growing threat, humanity created the Calamity Countermeasures Headquarters CAGE, an organization dedicated to destroying this threat by training humans and modifying them to become "Birds", wielders of powerful abilities, weaponry, and enhanced strength,
These Birds have a special trait, when they are paired up with one another and their minds are synchronized, gain increased strength, and durability, and have their sense enhanced. To this end.
Players get to pick between a wide variety of characters voiced by recognizable voice actors, and pair them up with their chosen bird to become "Couples". Train your couples, bond, grow, and fight together to become powerful enough to end this threat once and for all.
The game is a real-time action battle RPG, where you'll be sending pairs of up to three couples out onto stages, battling enemies by issuing command attacks on the spot. Careful planning and swift execution will be the deciding factor, as enemies will not wait for your turn to end before they attack.
You can also execute "Critical attacks" with couples, the strength of which reflects the bond they share.
Follow QooApp official Facebook / Twitter / Google News / Reddit to get the latest ACG information!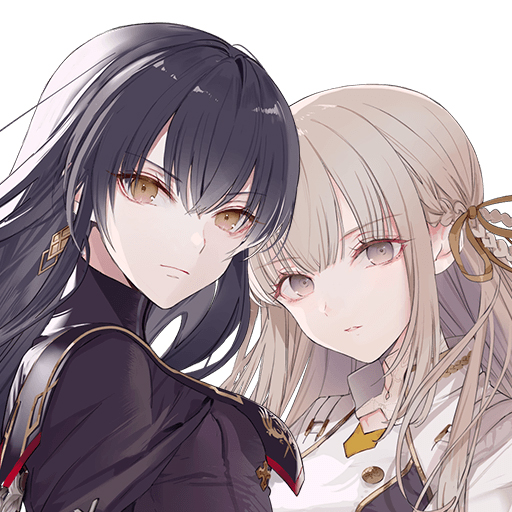 Towa Tsugai Towa Tsugai SQUARE ENIX Co.,Ltd. Release Date: 2023-02-16
Pre-register